Blackberry C-series smartphone sighted in photo leak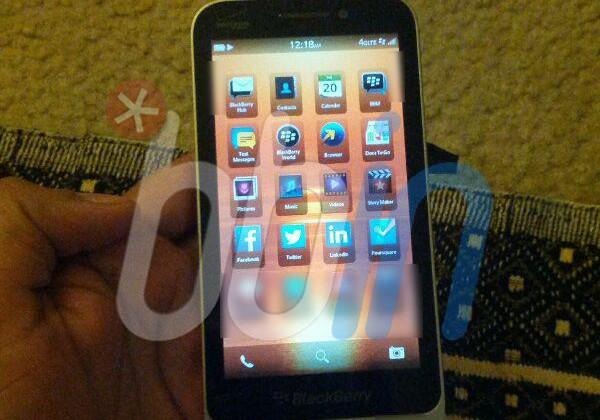 Blackberry's on-going story is anything but boring and uneventful as the company is revealed to be developing a new line of smartphones currently being called the Blackberry 10 C-series. This supposed mix between the company's Z and Q series could very well be added to the company's growing list of could have been, should have been, and has been.
it is not that hard to get confused by Blackberry's story, which in recent years has been one of a company desperately struggling to keep afloat both in finances and in relevance. The once king of the mobile hill, especially in enterprise circles, is now caught up in a battle against giants such as Apple, Samsung, and even newcomer Microsoft, who recently just announced its proposed purchase of Nokia's mobile business.
Just last week, Blackberry announced its latest high-end smartphone, the Blackberry Z30, running on the latest Blackberry 10.2 OS. The company is banking on its most advanced smartphone yet to help save it, which could have happened if it were not immediately followed by rumors of a 40% layoff of the company's staff. Even it's formerly much-awaited Blackberry Messenger app for Android and iOS, which was supposed to go live over the weekend, has officially been declared as temporarily delayed.
This latest leak seems to say that the company is still not finished in whatever stopgap measures it can take to alleviate its situation. The C-series is rumored to be a marriage of Blackberry's two existing lines, combining the newly unveiled Z30's design with low-tier hardware from the Q5. The smartphone is said to sport a 4.2-inch 720p HD screen and, courtesy of Blackberry 10 OS, will be able to support 4G LTE networks.
It remains to be seen whether yet another device will inch Blackberry closer to salvation, or if the device will even reach production status at this point. Or will it be too little too late for the company to turn its destiny around.
VIA: BBin