BlackBerry Bold landing October 26th for $680 unsubsidized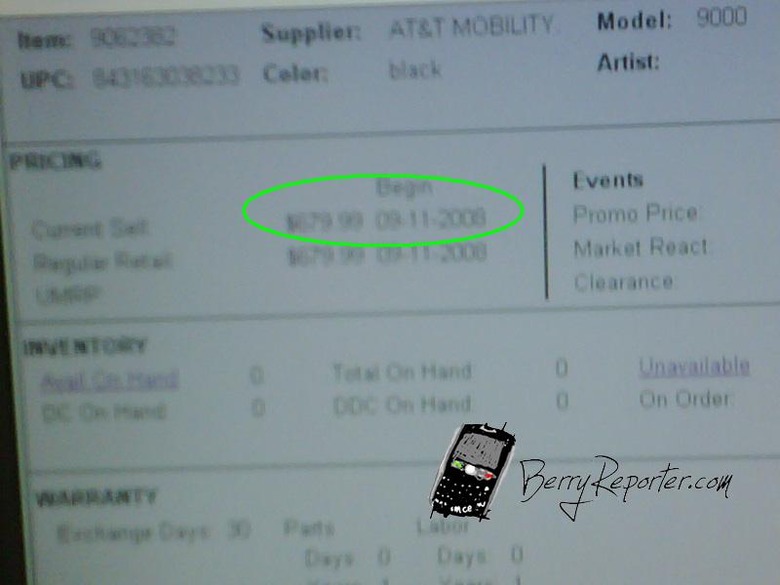 Courtesy of a little judicious searching from Berry Reporter, we now know the price Best Buy have set for the upcoming BlackBerry Bold smartphone.  The QWERTY-bearing smartphone is priced at $679.99 unsubsidized; there's no telling what that will translate to once they've stuck you for a two year AT&T contract, but figure a significant discount.
With the same design language as the upcoming BlackBerry Storm handset, only with a more traditional keypad rather than a touchscreen, the Bold has a 480×320 pixel resolution, 65,000-color display, quadband GSM (850/900/1800/1900) and triband HSDPA/UMTS (850/1900/2100).  It also has WiFi a/b/g, Bluetooth 2.0 (with support for the A2DP wireless stereo profile) and integrated GPS.
Although AT&T are yet to officially announce availability, The Boy Genius managed to score a screenshot of their Best Buy's systems confirming an October 26th launch.  We're guesstimating a $300 price tag, together with a monthly BlackBerry data package.