BlackBerry Bold 9900/9930 priced sky-high in US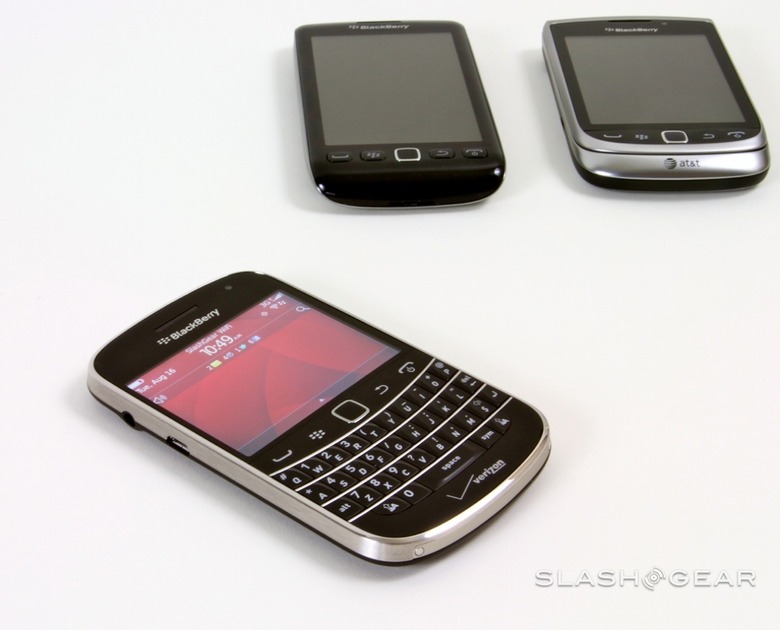 Pricing for the BlackBerry Bold 9900/9930 in the US has been revealed, and you could almost think that the US carriers wanted to kill off RIM given the sky-high numbers involved. Verizon's "World Phone" Bold 9930 is available now, priced at $249.99 with a new, two year agreement and data package, while T-Mobile USA will offer the Bold 9900 at the end of this month but is asking even more.
In fact, when the Bold 9900 hits T-Mobile on August 31, it will be priced at $299.99 after rebates, again assuming a two-year agreement for voice and data. It's not entirely clear why either carrier is positioning the handset quite so high up the smartphone food chain; in the UK, for instance, the Bold 9900 is available from free on a monthly plan priced at the equivalent of $54 or higher (combined voice and data).
At that level, unless you're determined to use BlackBerry 7 and are in love with RIM's admittedly excellent physical keyboards, we can't see many opting for the Bold instead of an iPhone 4 or Android device. We put the Bold 9930 through its paces in the full SlashGear review yesterday, so head over to see if this should be your (expensive) next device.