Blackberry Bold 9900 gets ship date for Vodafone UK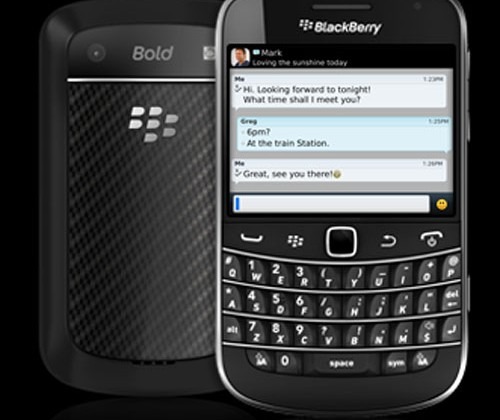 If you are a Blackberry fan in the UK using the Vodafone network or ready to move to that network we have a launch date on the new Bold 9900 smartphone. We already knew that the Bold 9900 was heading to Vodafone in the UK, but what we didn't know was the specific launch date. We learned that Vodafone would be getting the Bold 9900 at the same time we found out that the Torch 9810 4G would be hitting AT&T this month.
The Bold 9900 will ship on August 16 if you pre-order the device. The Bold 9900 will be offered free on qualifying monthly plans starting at £41. The smartphone has a touchscreen and the famous Blackberry QWERTY keyboard. It also runs the new Blackberry 7 OS and has a 1.2GHz processor inside. The new OS supports many features including gestures and advanced graphics.
The camera on the rear is a 5MP unit and the smartphone has WiFi, music payer, 3G capabilities and more. The rear camera can also record video as well. Internal storage is 8GB and the phone has a memory card slot for expansion. The screen is capacitive touch and measures 2.8-inches. There is no front mounted camera, ruling out video chats.