BlackBerry Bold 9780 makes another video appearance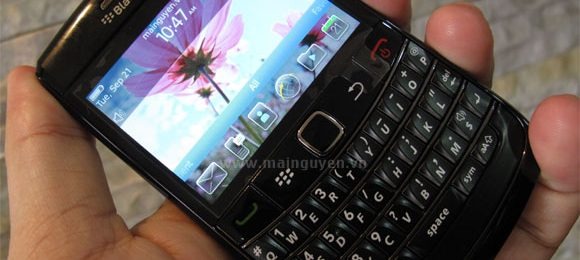 RIM's BlackBerry Bold 9780 has leaked again, this time showing up in Vietnam for a quick photoshoot and video demo.  The QWERTY smartphone is apparently running BlackBerry 6 on a 624MHz processor, with 512MB of RAM and an HVGA display.
There's also a 5-megapixel camera and GPS, though BlackBerry Maps isn't working on this particular prototype.  The physical design of the Bold 9780 isn't a great departure for RIM, but we can't help but think that there's something vaguely Motorola Q about it.  Maybe it's just the angle of the photo and the fretwork in-between the keys.
Will the Bold 9780 make an official appearance at the BlackBerry Developer Conference, which is being held next week?  All signs are pointing to yes.
[via IntoMobile]