BlackBerry Bold 9700 gets early review: best from RIM yet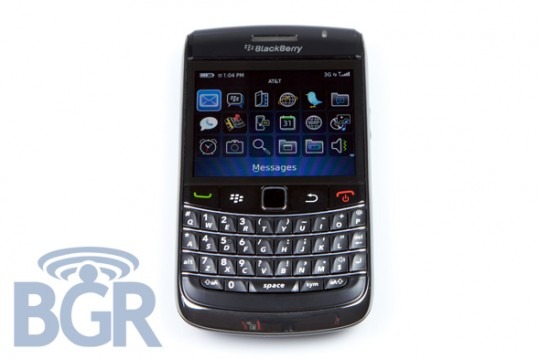 The BlackBerry Bold 9700 – aka the BlackBerry Onyx – is definitely on the cards, it's just that RIM won't tell us exactly when we should see it on shelves.  That hasn't stopped the Boy Genius Report from publishing their early review of a pre-production 9700, however, and they're certainly impressed: in fact, they call the Bold 9700 "the finest BlackBerry ever crafted".
In the smartphone's favor are the speedy processor – tipped as an 800MHz chip – and twice the RAM of the BlackBerry Tour.  That makes for snappy performance, and when you pair it with GSM 3G (rather than CDMA EVDO Rev.A), a great QWERTY keyboard, "obnoxious vibrate" that you'd have to be dead to miss and a brilliant screen, you end up with a fantastic handset.
Next up, the BGR says, is a review of AT&T's version of the Bold 9700, which hopefully won't see the carrier throw any sticks into what sounds like a particularly impressive package.  More on the Onyx here.