BlackBerry A10 image surfaces shortly after spec leak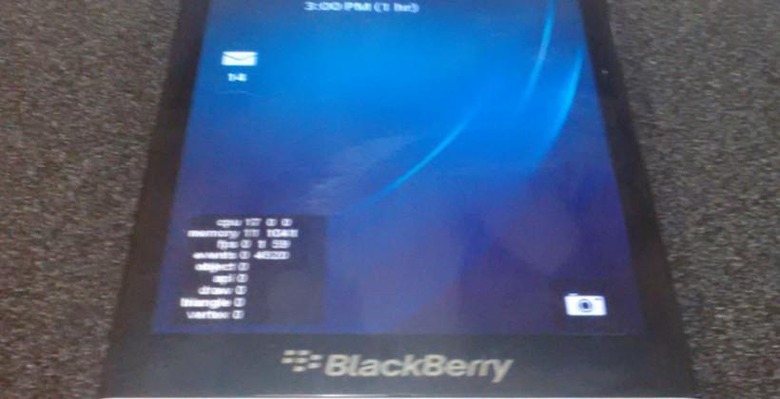 Yesterday, the BlackBerry A10 – codenamed Aristo – had some of its specs leaked, showing us what the company has in mind for its Z10 reboot. Now the folks over at Boy Genius Report have nabbed an image of the smartphone, as well as a screenshot of its system information showing it running BlackBerry version 10.2.0.552.
According to the specs leak, the BlackBerry A10 is said to feature a 5-inch Super AMOLED display with a resolution of 1280 x 720. In addition, there's said to be a dual-core processor and a separate graphics processor, something that eschews the integrated chip the company elected to use in its current offerings.
This is alongside a reported 2GB of RAM, per yesterday's leak. The device is reportedly being focused towards gaming and power in general, and features a touchscreen display rather than a keyboard. And then there's the actual styling of the device, which BGR reported as being more finished and to have a more refined fit over the Z10 handset currently available.
The back of the device is reported as featuring "something similar" to what is found on the current BlackBerry Q10 device, and overall it is more rounded in nature than the company's other phones. Also leaked yesterday was the BlackBerry 9720, which is a reboot of the Q10 in the same way the A10 is a reboot of the Z10 handset.
The BlackBerry 9720 is said to feature styling that makes it similar in nature to the 9700, updating its look so that it falls in line with the company's other 2013 devices. That's the extent of what we know about them right now, but it is enough to give BlackBerry faithfuls an idea of what to expect. What do you think? Let us know!
SOURCE: BGR