BlackBerry 9670 clamshell caught in wild with OS 6 again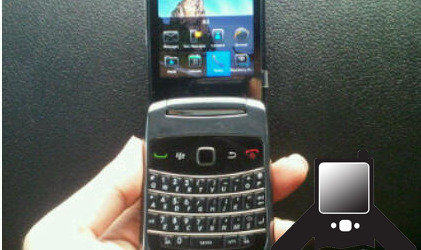 After catching sight of the BlackBerry 9800 Slider running OS 6 the other day, it seems it's time for RIM's clamshell to be caught in the wild again by The Cellular Guru.  The BlackBerry 9670, as it's expected to be called, is certainly distinctive, and its looks are polarising opinion among the RIM faithful.
The build of OS 6 looks to be pretty similar to that running on the slider BlackBerry, though both are likely far from release-ready.  BlackBerry OS 6 isn't expected to debut until Q3 2010, and we've also heard that it will make its first appearance on the slider form-factor handset.
This clamshell, meanwhile, could be a case of hardware looking better in real life than it does in photos; that's certainly what we're hoping for, anyway.  Last time around we were told the BlackBerry 9670 would be a Verizon (and perhaps Vodafone in Europe) exclusive, with the carrier apparently specifically requesting the smartphone design from RIM.