BlackBerry 8530 spec-sheet confirms CDMA and WiFi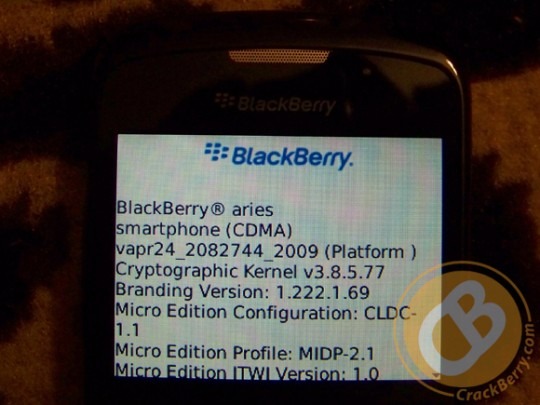 A spec-sheet of the BlackBerry Curve 8520's CDMA sibling, the BlackBerry 8530, has been discretely handed in to the Boy Genius Report by one of its insider tipsters, seemingly confirming that the QWERTY smartphone – expected to land on Verizon – will include WiFi.  The phone is expected to slot into the entry-level position in Verizon's BlackBerry line-up.
With that in mind, some of the more impressive features of recent BlackBerry devices are absent, and key among those is EVDO Rev.A support.  The BlackBerry 8530 will make do with 1xRTT and plain EVDO, together with WiFi b/g and Bluetooth.
Other specs include a 320 x 240 display, 2-megapixel camera and BlackBerry OS 5.0.  All that's left to find out, really, is when the BlackBerry 8530 might launch; looks like we've a little longer to wait for Verizon to speak up on that.