BlackBerry 6 Available Today for Bold and Curve on Verizon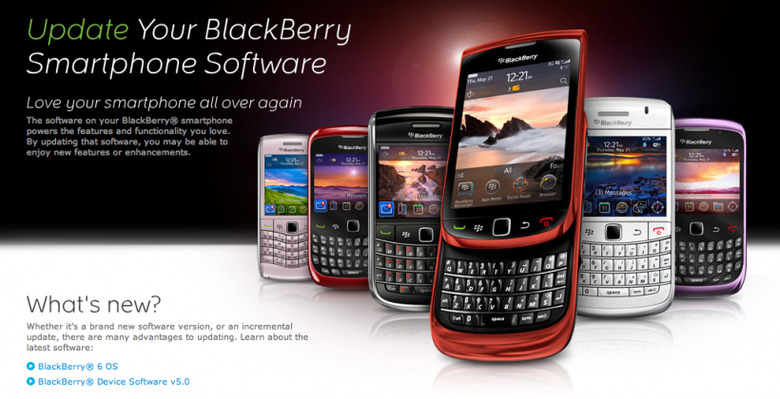 Today at approximately 8pm EST, everyone holding a BlackBerry Bold 9650 or a BlackBerry Curve 3G will indeed be receiving an update to OS BlackBerry 6. Hooray for the newness! This brand new version of BlackBerry's operating system will deliver an upgraded design, enhanced web browsing experience, completely universal search, social feed support, and "an engaging multimedia experience." President Obama will be so happy, he is still so in love with his BB.
To grab this update, all you've got to do is connect your phone to your PC computer and head to www.blackberry.com/updates to download the necessary files. If instead you'd like to get a wireless download, aka OTA Over the Air, you can navigate on your phone to Options – Advance Options – Wireless Update and go from there. If you'd like extended information on how to download the files you need, head to BB support for either Bold or Curve – additional info about BlackBerry 6 can be found there too. Happy updating!