BlackBerry 10 loses Morgan Stanley upgrade commitment insiders claim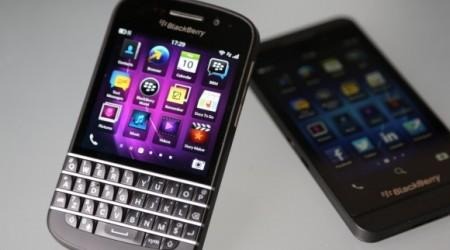 One of BlackBerry's highest-profile enterprise wins for BlackBerry 10, international bank behemoth Morgan Stanley, will reportedly freeze plans to upgrade over concerns that the Canadian smartphone firm lacks resolve in the OS. The brokerage firm will instead stick with its existing BlackBerry 7 phones, two sources tell Bloomberg, having become wary of BlackBerry's recently confirmed exploration of "strategic alternatives" announced earlier this week.
Those alternatives could include going private, selling off one or more divisions of the company, or something altogether more drastic, though BlackBerry itself is playing its cards relatively close to its chest. Whatever the strategy, the goal is to turn the tide on BlackBerry's relatively dire financial performance of late, with the company recording an $84m loss in its last financial quarter and predicting more losses to come.
Ironically, it was Morgan Stanley that prompted a brief turnaround in BlackBerry fortunes earlier this year, after the company's brokerage arm suggested it saw the firm as having greater potential with BlackBerry 10. In fact, analysts at the firm raised their target on its stock from $10 to $22, arguing that the BlackBerry 10 handset business would be able to support itself rather than rely on income from the services division.
That enthusiasm now looks to have been misplaced, with BlackBerry shares today still lingering at around the $10 point.
Although peppered with criticism about following Android and iOS late to the market with BlackBerry 10, BlackBerry has always maintained that it is seeing good reaction to the software from its enterprise clients. Around 60-percent of the Fortune 500 are supposedly testing BlackBerry 10, the company has claimed.
In fact, one large US bank with in excess of 100,000 staff has recently begun trialling BlackBerry 10 phones, sources say, though the test period itself is limited to just 100 employees and lasts three months.
Morgan Stanley has declined to comment on the reports, and a BlackBerry spokesperson said the company remains "steadfast in our commitment to our customers and shareholders" but could make no specific comment.