BlackBerry 10 licensing back on the table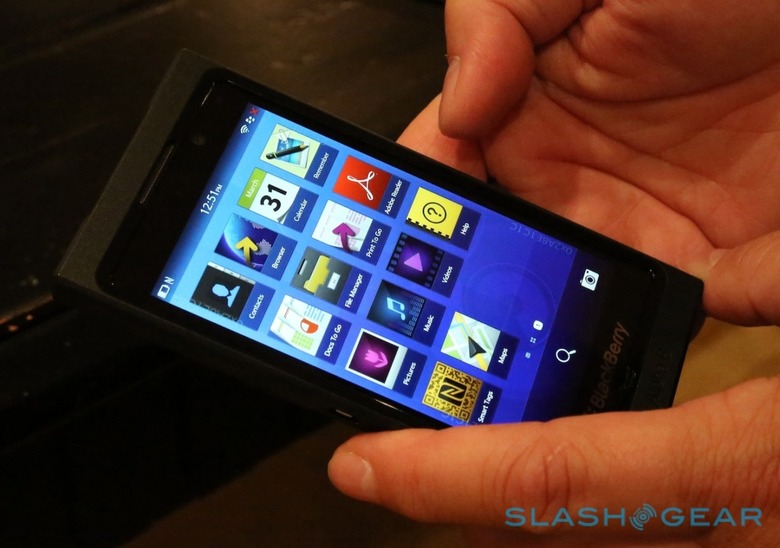 If you're a big fan of BlackBerry and ever thought to yourself, "if only I could get RIM's mobile OS on that [insert brand here] smartphone, my life would be perfect", you may be in luck. This week an interview including Thorsten Heins, the CEO of RIM himself, has surfaced with talk of the possibility of licensing out the mobile OS to 3rd party companies in the future. Of course he makes it clear that it's not going to happen right away, but that it's only their own ability to prove the OS worthy of everyone else's hardware that's currently holding them from making such a move.
Can you imagine a world where you'll be able to work with BlackBerry 10 on a Samsung smartphones. How about a hardcore Motorola tablet with some next-generation form of BlackBerry 10 for a larger display? Let your mind run free with Heins' talk with Die Welt in which he spoke the following simple set of sentences.
"Bevor man die Software lizenziert, muss man zeigen, dass die Plattform auch ein großes Potenzial hat. Wir müssen erst einmal unsere Versprechen erfüllen. Wenn dieser Beweis erbracht ist, ist auch eine Lizenzierung vorstellbar."

Translated:

"Before you license the software, you must show that the platform has a large potential. First we have to fulfill our promises. When we bring forth this proof, licensing is also conceivable." – Heins
This bit of information has two possible outcomes, the first being a rather significant response from the fans of BlackBerry who will express their joy and gratitude that such a deal could be possible in the near future. The second is that investors in RIM will find this idea less than agreeable, and possibly see it as a slightly less-than-encouraging sign for the hardware that RIM still manufactures today.
That said, the same interview also has Heins suggesting that RIM could sell their hardware devision. What do you think of that? Is it time for RIM to make the move like Google and work only as a software-distributing entity – or would that be like Google, only backward?