BlackBerry 10 jumps the shark with tiered service fees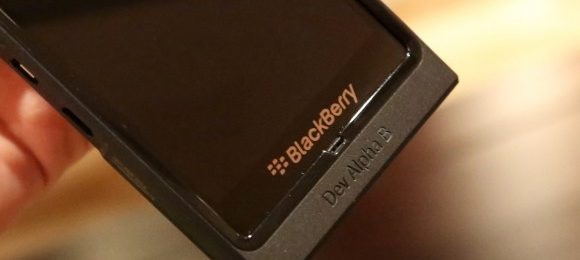 Those of you out there with a BlackBerry device know better than anyone that the platform carries with it not just support from the carrier, but from teams of restless developers and software heroes working with RIM, as well. This week at their third-quarter 2012 earnings call the heads at RIM released information on how BlackBerry 10 will deal with the Service Fees that are associated with RIM offering support to users all along their contracts with carriers – and the news is not being received well.
Where in the past it was one of the most reliable ways for RIM (aka Research in Motion) to attain long-term money from BlackBerry users, the announcement made this week will have many future users axing the company's support altogether. Where before BlackBerry 10 it was a given that the carriers working with RIM products would pay a fee for each device once they were out in the wild and under their contract so that RIM would give BlackBerry users support for items like secure email.
What's the problem?
At the moment it's not entirely clear the extent to which this service fee setup will be changed, but it does appear that the basic consumer segment will have a lot less service fee-based revenue for RIM. Meanwhile it would seem that the business segment will continue to work with service fees as it always has. The big difference here is what's basically being called Service Fee Tiers at the moment, with users able to pay different amounts of cash each month based on how much support they want from RIM.
How RIM is was like Apple
One might compare this to Apple in the following way: you can pay for what's called AppleCare to get support above and beyond the standard guaranteed support you get for Apple for simply purchasing your device. BlackBerry devices before BlackBerry 10 had services with every single device that existed as long as you were paying your standard fees to your carrier for voice, data, all that goos stuff. This change brings on an option for BlackBerry users to cut down on the services they receive – if they don't need them, for example.
What exactly is going on here?
What's not clear is if the amount of cash that was payed by the carrier with older BlackBerry devices will now be the responsibility of the carrier or the consumer. If I want a BlackBerry 10 phone with all of the services I had with my BlackBerry 9 phone, will I have to pay more to my carrier? Or will I get those services unless I opt-out, in which case I'll have to pay less per month to my carrier because they have the option to skip out on RIM's support?
Either way, the result for RIM has been a stock dip. Have a peek at the recent BlackBerry 10 timeline below and track RIM until their big BlackBerry 10 debut on the 30th of January – we'll be there with bells on!
[via The Street]