BlackBerry 10.2 OS update beginning this week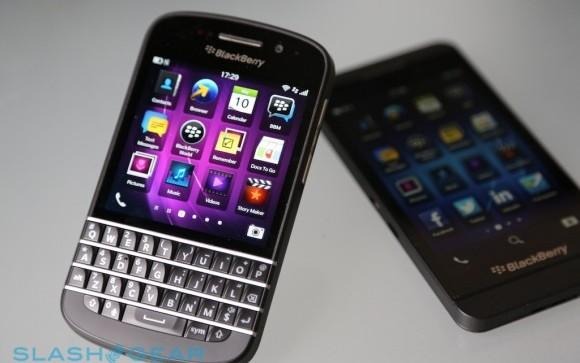 BlackBerry has detailed the rollout for the 10.2 OS update. This one will be heading to those with a BlackBerry Z10 or Q10, and coincidentally, will have these handsets going to the same version that we saw the BlackBerry Z30 announced with back in mid-September. The good news here, the BlackBerry 10.2 OS update is set to begin rolling out this week.
The downside of that good news is that not every Z10 and Q10 user will see the update actually arrive this week. To that point, those in the US market appear to have the longest wait. Details coming from BlackBerry point towards that update "starting this winter."
Otherwise, the update rollout will begin this week for those in Africa, Asia Pacific, the Middle East, Europe and Canada. Additionally, those in Latin America will see the BB 10.2 update starting sometime in November. When available, users will be notified by way of the BlackBerry Hub. Users will also be able to check manually by heading in to the System Settings and visiting the Software Updates section.
Along with news of when the update can be expected, BlackBerry has also offered a bit of detail in terms of what can be expected. The list includes the Priority Hub, BBM Video with Natural Sound, the BlackBerry Keyboard and Instant Previews of BBM, SMS and Email (from any app). There will also be some enhancements in terms of copy and past as well as sharing that is said to be faster and easier.
BlackBerry users will also have some calendar enhancements, lock screen notifications and a Reply Now feature. The Reply Now feature means the ability to respond to incoming calls even when you cannot actually answer the phone. Those responses will be sent using BBM, SMS or email and users will be provided with a list of automated messages or be able to craft something personal.
SOURCE: BlackBerry