Black Rock Shooter: The Game heads to PSN on April 23rd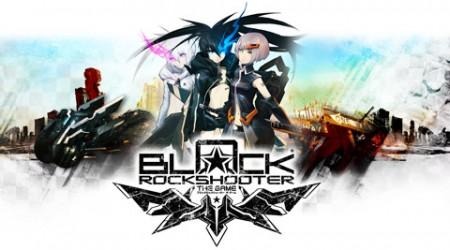 Black Rock Shooter: The Game, spawned by the Japanese media franchise Black Rock Shooter and released by Imageepoch, will be making its way to the United States April 23rd via the PlayStation Network. It will make its way to Europe a day after. The game was initially released on the PlayStation Portable in Japan in August 2011, however, it's just finally made its way on over to us. The game will be available for $19.99.
The United States and Europe version of the game will be released by NIS America. In the game, you play as the Black Rock Shooter, a battle android awakened in the year 2051 AD to end the 19-year battle between the alien race that invaded Earth and the 12 surviving human beings left on Earth. She, and her lack of clothing and armor, is the only hope in saving the planet.
This is an action-RPG, so the game focuses on character development. As you advance more into the story, you will be able to unlock more skills and more enhancements for your character. You will have access to a variety of weapons and vehicles to take out the alien race. In the game, you don't just hack and slash. You have to evade enemy attacks, keep track of your heat gauge, and accurately fire you weapon.
You will have to complete missions in order to learn new skills and abilities, and unlock extra features in the game. You are able to use 4 unique skills at a time in battle. In order to survive certain types of enemies, you have to modify your skill bars accordingly. Don't let the petite, anime characters fool you, this game is jam-packed with action. In similar news, Grand Theft Auto Liberty City Stories and Vice City Stories should be heading to the PlayStation Network right about now.