Black Ops 4 Multiplayer Beta Trailer Offers A Peek At Blackout Battle Royale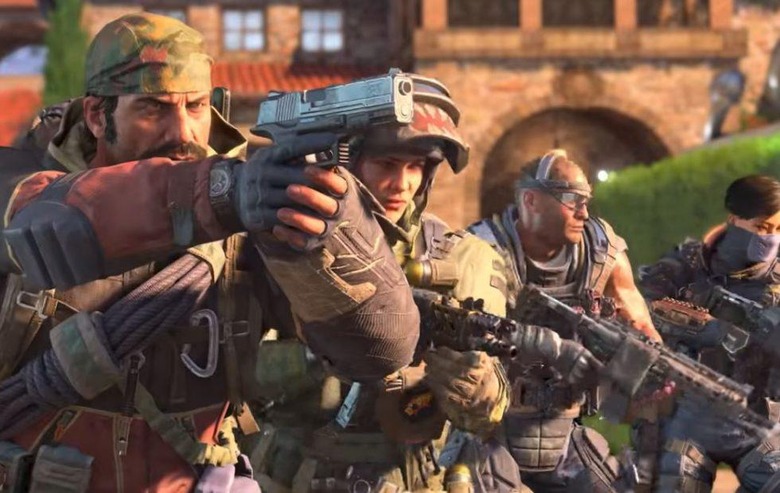 We still have a while to wait before Call of Duty: Black Ops 4 launches, but eager fans are going to get something to sate their eagerness later this week. Activision and Treyarch are planning to launch a multiplayer test on August 3, but before that goes live, the two companies have delivered a launch trailer to try to tempt out a few last minute pre-orders. While the trailer largely takes us through things we already know, it does offer a brief glimpse at Blackout, Black Ops 4's battle royale mode.
There's a lot of interest behind Blackout, because it's one of the first instances of a major game publisher throwing its hat into the battle royale ring. It isn't surprising in the least to see Activision and Treyarch creating a battle royale mode for Call of Duty, as PlayerUnknown's Battlegrounds and Fortnite have both proven that there is a massive market for the genre. In other words, it was only a matter of time until the big FPS franchises decided to claim their slice of the pie.
Unfortunately, the look we get a Blackout mode is very brief, and amounts to nothing more than a teaser. We do see Blackout's squad-based battle in the trailer, with characters that seem to be sporting entirely different outfits – suggesting that there will be plenty of customizable skins for players to unlock. There's also a large amount of weaponry on display, from sniper rifles to rocket launches and even helicopters.
Other than that, though, we're left waiting for more. It makes sense that this trailer would be mostly focused on Black Ops 4's more traditional multiplayer mode, as the Blackout beta won't begin until September. The general multiplayer beta, on the other hand, begins on August 3 at 10 AM PT for PlayStation 4 owners.
The beta kicking off this weekend is actually exclusive to PS4, but Xbox One owners will soon get their chance as well. Another beta for both PS4 and Xbox One will take place next weekend with PC early access beginning at the same time. You can read more about the beta here on SlashGear, and be sure to head down to the comments section to tell us if you'll be participating in it.