Black Edition HTC Desire hits Orange UK late April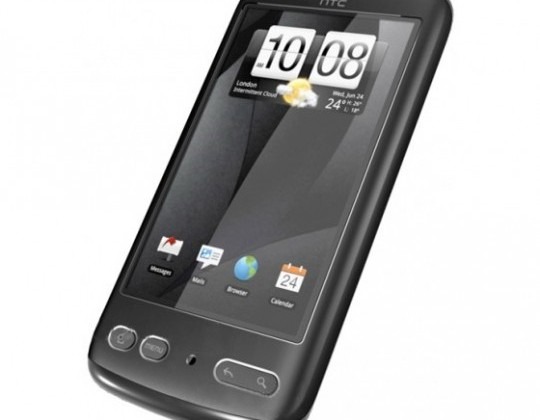 Remember the black version of the HTC Desire spotted on Amazon earlier this month?  At the time we wondered if it was just a copy and paste job from the HTC 2010 roadmap that we saw leaked earlier in the year, back when the smartphone was known as the HTC Bravo, but now it turns out the color variant will be getting a commercial release.  Orange UK spokesperson Connor Maples has tweeted that the carrier will have "an exclusive Black Edition" of the Desire from the end of April.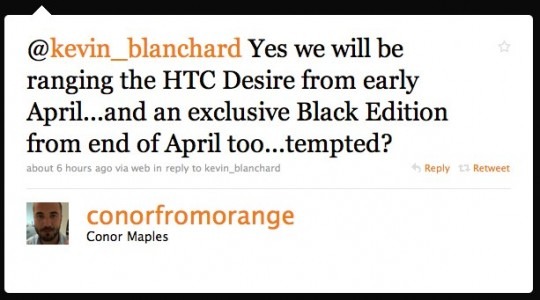 He also confirms that the regular HTC Desire will drop from early in April 2010, which is around the same sort of timescale that we've heard other UK carriers will be sticking to.  The regular Desire has a metallic brown fascia, and we imagine there'll be plenty of people interested in its Vader-esque sibling; no word on how much they'll have to shell out, however.  More on the HTC Desire in our full review.
[Thanks Bill!]