BitTorrent Now launched, gives content creators 70% profit cut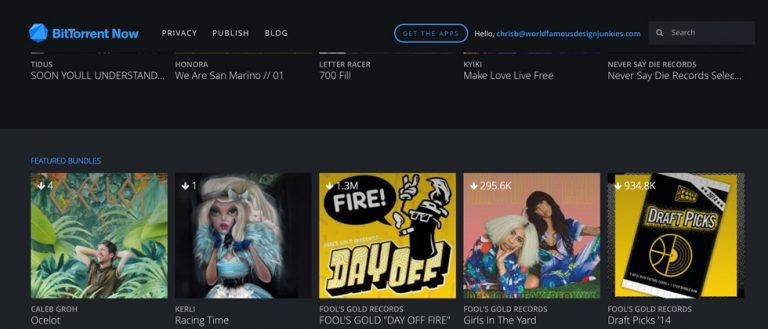 The folks behind one of the most-used file-downloading systems in the world now has its own "direct to fan global media platform for on-demand video and music." This means that if you considered them any less-than-legitimate a business before with their Torrent-related business, they're coming up in the world. This service has content providers making video and audio available to the masses with "creators receiving 70% of all revenue." That could be a very, very big deal.
Should streaming content providers like Tidal and Spotify and Netflix and Hulu be worried about BitTorrent Now? Maybe they should! The basis for this organization still seems to be giving large chunks of content away to users, but now with the aim of getting users to then pay for additional content down the road.
Content providers are invited to join the party today with a number of name-brands already onboard.
That includes Indie film studio Honora, Adam Yauch's Oscilloscope Labs, A24 Films, and Atom Factory as just a few of the content houses from which content will flow. Also onboard is rapper and artist Yung Jak, Fool's Gold Records, Kyiki of Crystal Fighters, and Atlanta R&B duo Bosco & Speakerfoxxx. You can see the full list of partners onboard in the BitTorrent feature Whats On BitTorrent Now... now.
This is not the first time BitTorrent has sold content. Back in 2014 they worked with Thom Yorke to introduce paygates for content.
This newest platform introduces ad-supported streaming and a new app for Android. Did you read that correctly? Yes you did. There's an app for Android before there's an app for iOS. You can also access the whole lot in the web on your desktop machine.
You can catch the service over at BitTorrrent Now to see downloads and plenty of free content for listening and viewing already in progress.