Bitcoin price up despite EU supervision talk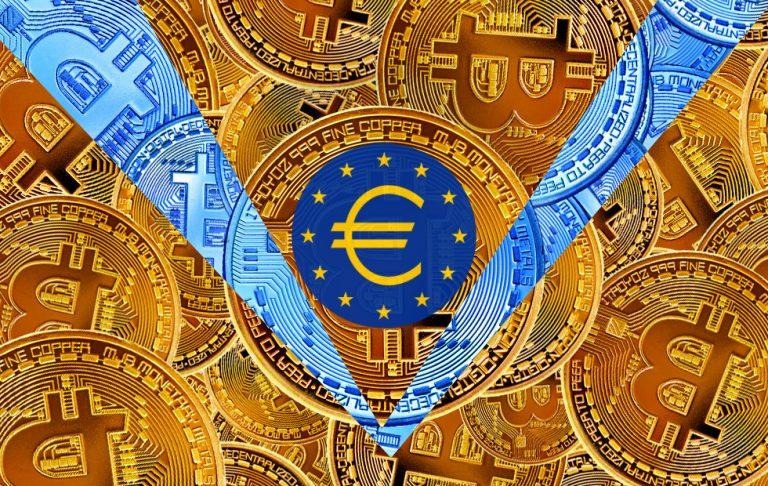 The European Union is updating its currency safeguards to encompass bitcoin risk, warning that cryptocurrencies are being considered "very risky" assets and are likely to come under increased scrutiny. It's the latest sign of traditional players in world finance looking more closely at virtual currencies and raising the possibility of increased regulation, something bitcoin enthusiasts have often been reluctant to embrace.
Earlier this month, for example, a US Senate Committee held a hearing on cryptocurrencies, their security, and how they interact with more traditional finance. Shortly after, it was confirmed that the US IRS was ramping up an investigation into how bitcoin and other cryptocurrencies might be used for tax evasion. In particular, the IRS was looking at the use of Coinbase.
Now the EU is wading in too. Speaking at the European Parliament this week, Mario Draghi, president of the European Central Bank (ECB), commented on the organization's stance on virtual currencies. According to Draghi, though cryptocurrency may not be a significant holding among EU banks today, the ECB is monitoring the situation closely. Indeed, there are already changes afoot in how the organization safeguards against risk.
According to Draghi, "we are not observing a systemically relevant holding of digital currencies by supervised institutions – by banks, in other words. Actually, the credit institutions established in the European Union are showing a limited appetite for digital currencies like Bitcoin, notwithstanding the high level of public interest." All the same, he pointed to the fact that currently such currencies are unregulated, "subject to high volatility, and their prices are entirely speculative."
Draghi's advice was that banks should judge the risk to their holdings accordingly, but also hinted at increased regulation – or at the very least supervision – to come. "Right now, digital currencies are not subject to a specific supervisory approach," the ECB president pointed out. "Work is under way in the Single Supervisory Mechanism to identify potential prudential risks that these digital assets could pose to supervised institutions."
At the heart of it is the Single Supervisory Mechanism, or SSM. That consists both of the European Central Bank and the individual national supervisory authorities in each of the participating countries, and is tasked with – among other things – ensuring banking is consistently supervised and as stable as possible. It has the power to not only conduct reviews of financial institutions, but grant and withdraw banking licenses.
It also mandates the so-called capital requirements, or buffers. They're the assets which banks and financial institutions must hold in order to be able to back up its lending and such. Exactly how much each is required to hold depends on an analysis, carried out by the European Central Bank, into how risky the situation is that those assets are backing up.
That could have significant impact when it comes to cryptocurrencies like bitcoin. If banks are to wade into virtual currency, they may well be required to hold larger than usual capital requirements to back up its volatility. The knock-on impact on individual holdings of that would remain to be seen, and for the moment the ECB looks to be holding back from making specific regulatory threats.
MORE ECB