Bitcoin price today: SK made BTC USD drop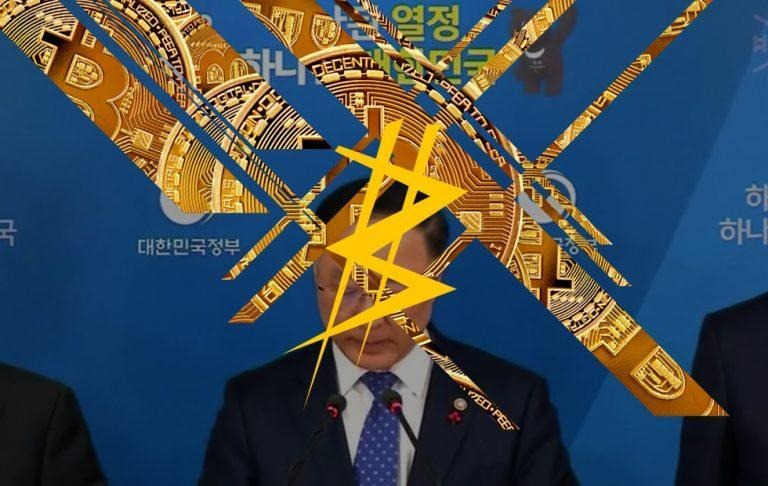 Bitcoin price fell as sharks stocked up this morning amid news from South Korea regarding new cryptocurrency rules. The announcement came via South Korean Office for Government Policy Coordination director Hong Nam-Ki. "The government had warned several times that virtual coins cannot play a role as actual currency and could result in high losses due to excessive volatility," said Hong.
The government in South Korea suggested this Thursday they'd be imposing "additional measures to regulate speculation in cryptocurrency trading within the country," according to Rueters. These regulations center on a ban on "opening anonymous cryptocurrency accounts." The legislation also aims to regulate virtual coin exchanges "if needed."
"Under the measure, only real-name bank accounts and matching accounts at virtual currency exchanges can be used for deposits and withdrawals, while the issuance of new virtual accounts to cryptocurrency exchanges will be banned," said Hong. "[The government] can't let this abnormal situation of speculation go on any longer." This translation provided by Yonhap.
Hong also mentioned that the Financial Intelligence Unit and the Financial Supervisory Service "will carry out joint inspections to make sure that such real-name transactions will take root at an early date." It's unclear how the government will regulate exchanges that don't physically reside within South Korea, but exchanges with servers within the borders of the country may end up tanking as a result of this new set of rules.
As prices dropped for Bitcoin (VS USD) around the world, altcoin (VS BTC) prices rose. Value falls in one place and rises in another. Those that drop their Bitcoin for dollars right this minute won't likely find another opportunity to purchase BTC for these prices again for a few weeks – at least until South Korea enacts another set of piddly rules that won't have any long-term effect on the cryptocurrency universe. Never forget: hodl forever.