Bitcoin price rises as the stock market falls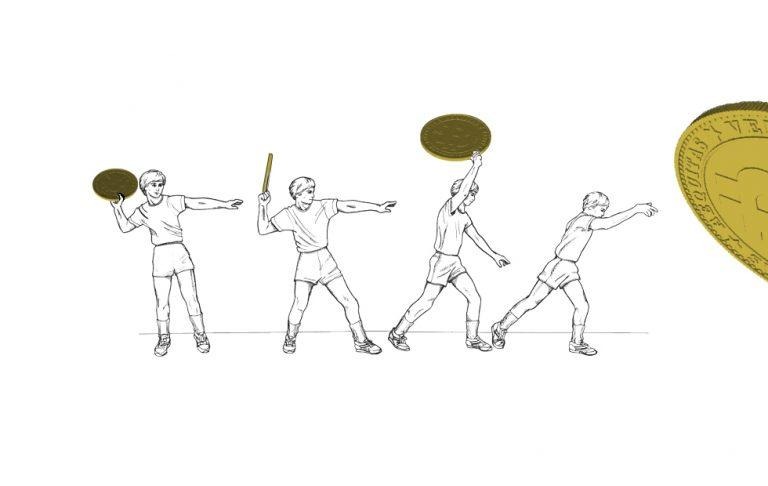 This afternoon the stock market – according to the Dow Jones industrial average – plummeted at an extraordinary rate. At the same time, Bitcoin seemed to have the drop-down fever as well. While the price of cryptocurrencies in general didn't seem to suffer quite as bad as Bitcoin, it wasn't a particularly pretty day for investors in any camp. Unless they shorted every market, of course. In the late afternoon a trend emerged – as the stock market fell, the cryptocurrency market rose.OPINION: It's almost as if investors ran from traditional assets and jammed their cash into digital assets. Almost like Bitcoin, the newest, biggest, brightest star, suddenly seemed to shine brighter than the companies dependent on the United States government to sustain their business models.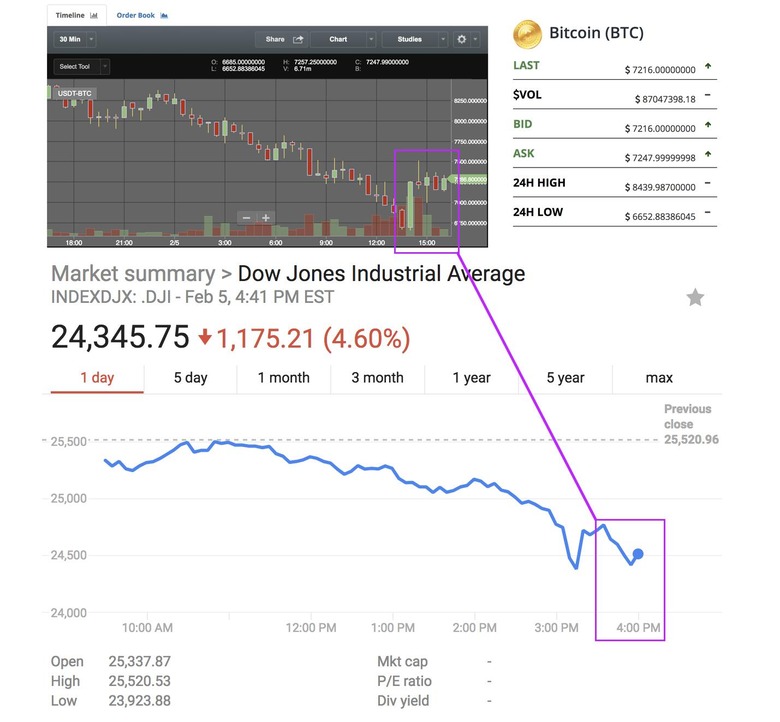 REALITY: It's certainly possible that the reversal in the cryptocurrency market this afternoon wasn't directly related to the stock market crash. Even though the Dow Jones Industrial Average fell more than 1,500 points this afternoon, it doesn't mean that the cash went over to crypto. Then again, as Business Insider said, "the entire crypto market cap jumped 7% from its low of $310 billion, to $335 billion by 4 p.m. ET." That was just as the Dow saw its second major drop of the day.
In the ES1 index, the market reached below the 100DMA, and the SPX we're near the 100 day MA, which is at 2633 when I'm checking. That means the market there is where it was in August of 2017, and if it dips below, it'll be the first time that's happened since November 2016.
At this point in the afternoon, it is a do or die moment for Bitcoin, too. This may be the point at which the coin runs back up to $12,000 over the next two months, or it could be drop time. Cross your fingers for the direction of your choosing.
OF NOTE: SlashGear is not here presenting any sort of financial or investment advice. This is the news, and should be treated as such. SlashGear takes no responsibility for the actions of the reader before, during, or after reading this article.