Bitcoin price at Dow's worst week in 2 years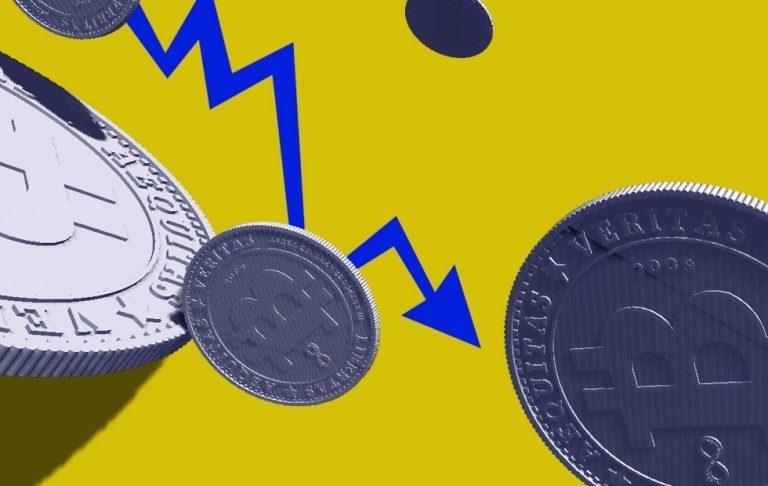 The drop in Bitcoin price this morning has more than a little bit to do with the drop in the Dow Jones Industrial Average stock market index. This the drop today puts the United States stock market on track for the worst week it's had in two years. If you look at the last several years, this is the first time a drop in the stock market really looks like a bubble popping – but we shall see.
The price of Bitcoin is falling. It might well have hit a bottom point for the day by the time this article is published, but it's fallen all the same. The sharks are circling, and the bear season continues. There's little cryptocurrency traders can do but pray that they've selected the best coins to rest in while the season plays itself out.

The Dow Jones average shows the stock market rising at an incredible rate since the recession of 2009, and it showed no sign of falling until now. It's almost as if the market realized, all at once, that our government isn't currently in a position to provide a healthy economy. It might well be time to look into shorts, but it might well be time the fall turned around – though this is the stock market, not the crypto market.
Those that invested in Bitcoin as it reached just below $20k, expecting it'd continue its quick trend upward are likely disappointed, to put it lightly. However, now that we've dropped below $8k, the time for a rebound might well be in order. Given the several services that've announced Bitcoin for USD trading over the last couple of weeks, we can assume that another wave of buyers might be in the mix.
That includes Square with their Cash app. That also includes the Robinhood app, which will add several cryptocurrencies to its trading app, not just Bitcoin. Other apps are well on the way, and they'll take more than bank trades – they'll take your credit card number for BTC.
At the same time, Blockchain technology continues to develop at an unprecedented rate. Those using decentralized, reward-based blockchain technologies to make way for the future – they're thriving. To them, this Bitcoin for USDT price fall means next to nothing. They're in this for the long haul.
As it was for previous Bitcoin and other Blockchain-related articles, this should not be considered financial and/or investment advice. SlashGear takes no responsibility for any actions taken by readers before, during, or after this article is read. Seek out those professionals that make it their goal in life to make you (and them) cash profits.