Bill Gates: "part-time" at Microsoft is all they're getting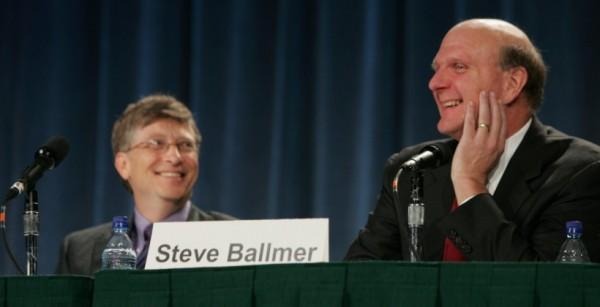 Bill Gates has again clamped down on suggestions that he could return to Microsoft amid the company's hunt for a new CEO, with the founder saying that he's content to "help out part-time" instead. Gates was asked by Bloomberg whether he felt the temptation to weigh in with his own strategy on Microsoft's future after current CEO Steve Ballmer announced plans to step down.
While Gates is still chairman of the Microsoft board, though, he says he has no intention of changing his current occupation, leading the Bill & Melinda Gates Foundation alongside his wife.
"My full-time work will be the foundation for the rest of my life" he insisted. "I'm not going to change that, although I'll help out part-time."
Questioned whether he felt the Microsoft board was being suitably aggressive in finding a replacement for Ballmer, Gates defended the search process, describing the group as "a good board." Several names have been suggested as likely candidates, but the last public statement on the process – back in mid-December – only said that news was expected in the "early part of 2014."
Gates involvement at Microsoft has been controversial. Although the reception to Ballmer's performance as CEO has proved mixed, with some disappointed by how the company has been managed amid the rise of smartphones and tablets, some have argued that Gates has been too controlling and a "back-seat driver" at the firm.
Neither group – those who want Gates to be more hands-on, and those who want him to be more hands-off – is likely to be especially pleased with the chairman's comments this week.
As for Gates' own focus, he's putting his bets on innovation as addressing poverty around the world. "Countries will learn from their most productive neighbors" he predicts, "and benefit from innovations like new vaccines, better seeds, and the digital revolution."