Bill Gates: iPad users frustrated over lack of keyboard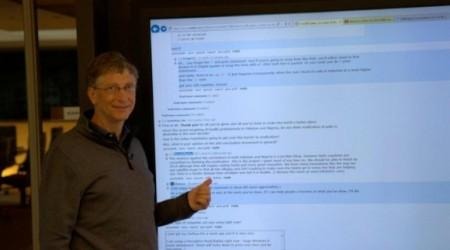 Microsoft founder and former CEO Bill Gates thinks that a majority of iPad users are frustrated with the tablet over the lack of a physical keyboard, as well as the inability to access Microsoft Office to create documents. He then points to the Microsoft Surface as a proper tablet of sorts, with a desktop-like operating system and access to a physical keyboard.
Gates says that as we all move further into the post-PC era, more and more users want tablets that still act like a PC in a way, and because of the iPad's hardware and software limitations, Gates says that users are frustrated with the tablet. He notes that "a lot of those users are frustrated, they can't type, they can't create documents, they don't have Office there."
As for Microsoft's Surface line of tablets, Gates says that they provide the "portability of the tablet but the richness of the PC," citing that the Surface Pro has a full-blown desktop OS, as well as the ability to connect a physical keyboard to the tablet. For what it's worth, the iPad also has keyboard options, as well as the ability to create documents with a slew of office suite options.
Of course, Microsoft Office for iOS has been in the works for a while now, but with a release window pushed back to the fall of next year, we're continuously losing interest due to the fact that there are already numerous office suite options out there for iOS, including the free Google Drive app.
[via Business Insider]