Bill Gates blames himself for Microsoft losing the Android war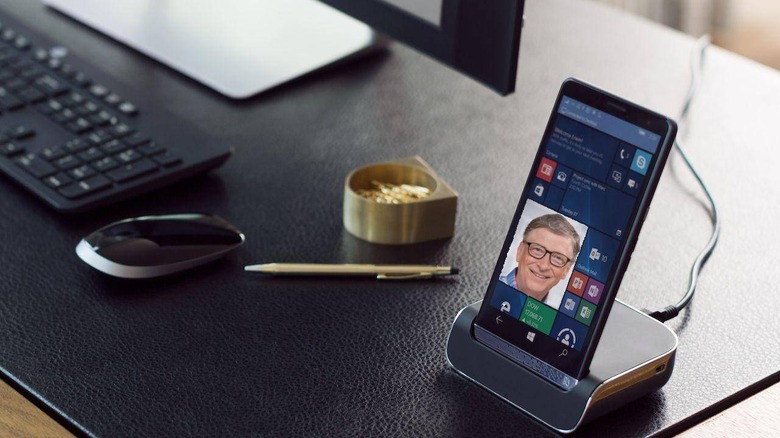 Bill Gates may not have been Microsoft CEO when Android arrived, but the outspoken billionaire still counts the software giant's failure in the smartphone segment as his "greatest mistake." While Microsoft may have had its own phone OS, in the shape of first Windows Mobile in 2000, and then Windows Phone in 2010, despite heavy investment the platform never managed to be anything other than a third option in the iOS vs Android war.
Indeed, though it may have beat Android to market by years, Google's platform quickly rose to the challenge. In 2007, for example, Windows Mobile had a whopping 42-percent of market share for smartphones in the US. After the first Android device launched in 2008, however, the trajectory sharply declined. By 2010, Microsoft's platform was down to 7-percent, dropping to 3-percent the following year.
Gates left Microsoft in 2000, leaving Steve Ballmer at the helm. However he's not letting that stop him from taking some responsibility for how the company failed to rise to the smartphone challenge. Speaking in an interview with Village Global, The Verge spotted, Gates described not preparing Microsoft as his biggest failure.
According to the former CEO, "the greatest mistake ever is whatever mismanagement I engaged in that caused Microsoft not to be what Android is." Google's OS went on to be "the standard non-Apple phone platform," Gates observes.
Unsurprisingly, one of the constant criticisms that Windows Mobile and then Windows Phone faced is a key reason for why Gates believes Microsoft struggled and, eventually failed in the segment. A shortfall in apps – particularly key software that was available for iOS and Android, but not for Windows Phone – always hamstrung the company. That's despite Microsoft even offering to pay some developers to create apps for its platform.
"If you're there with half as many apps or 90 percent as many apps, you're on your way to complete doom," Gates says, on the fierce competition to be the "other" platform to Apple's iOPS. "There's room for exactly one."
While Gates may be willing to shoulder much of the blame in how he set Microsoft up to compete in mobile, that's not to say the company's management fared much better once he left the CEO's office. With Steve Ballmer at the helm, Microsoft paid a whopping $7.6 billion for Nokia's smartphone business, only to pretty much consistently fail to capitalize on the brand name, technology, and design talent it had acquired.
It's unclear how Microsoft could change that situation at this point in the game, or indeed if it even has the motivation to do so. Windows 10 Mobile, the last iteration of its smartphone OS, will be considered end-of-life by the time 2019 is through. Meanwhile Microsoft has found a successful and lucrative niche in providing software for both iOS and Android, bypassing the headaches of developing its own OS by betting on the idea that owners – and particularly enterprise customers – will want desktop-class services such as Office on their phones.