BIG JAMBOX gains battery life and audio quality with 2.0 update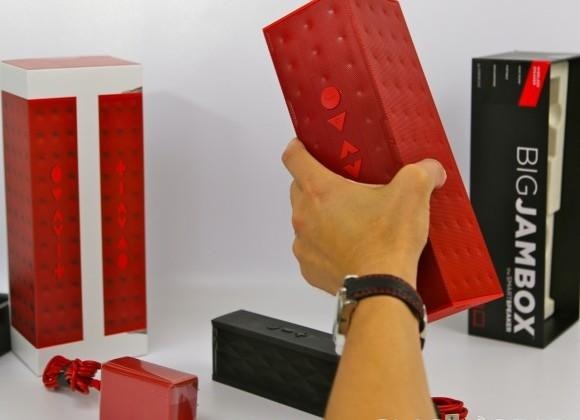 What a difference some firmware makes. Jawbone has released BIG JAMBOX 2.0, its new software for the portable Bluetooth speaker, and it squeezes an extra two hours of battery life when used with iOS 6.1 devices, along with better audio performance. The free update – released through Jawbone's MyTALK system – also adds a number of new features along with PS Vita compatibility.
So, if you've been looking for better audio performance when you're gaming on your Vita, but you don't want to plug in a set of headphones, the BIG JAMBOX can step in. It's also intended to play more readily with Apple's iPhone, with new AAC support for iOS 6.1 along with a claimed reduction in audio dropouts at longer distances.
Elsewhere, there's synchronized volume control, which means adjusting the volume on either the BIG JAMBOX or the gadget that's streaming is matched. You'll need something that supports AVRCP 1.4 for that to work, however.
A new Silent Mode cuts out any of the tones and voice prompts which would usually guide you through using the BIG JAMBOX, though it still lets through calls. Holding down the Talk and Minus buttons simultaneously switches it on; holding down Talk and Plus while powering on turns it off.
We were mighty impressed with version one of the BIG JAMBOX when we reviewed it last year, and anything that coaxes out better performance can only be a good thing. You can pick up the portable speaker online from around $240.