Beyond batteries: How Mophie plans to tame storage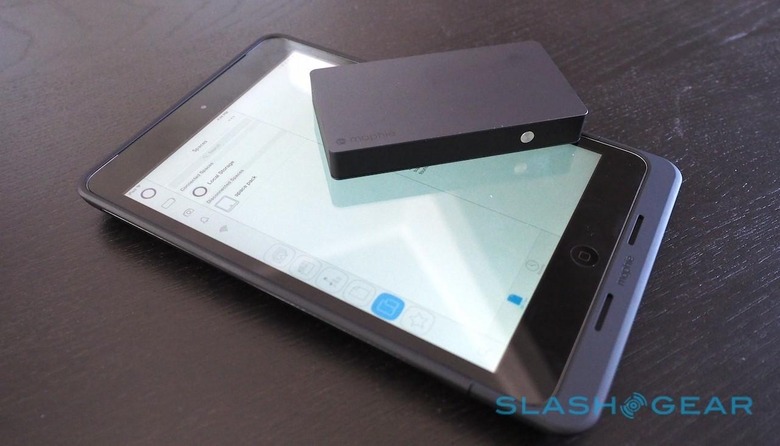 Mophie may have its roots in providing snug-fitting extra power for the iPhone, but the future is all about the next big headache in mobile: storage space. Sure, running out of juice by mid-afternoon is an annoyance on your smartphone, but, Mophie points out, running out of memory is even more stressful. It might not happen so often, but with memory card slots getting rarer, having to face deleting your photos, music, and videos is a lot worse than needing to squat by an outlet. Enter the new Mophie Space Pack line and the companion Space app; I caught up with the Mophie team to find out more.
"We've been known traditionally as a hardware company," Kevin Malinowski, media marketing manager at Mophie, explained to me, "but coming after the success of the Space Pack last year which you need the app for, we're coming to the next phase."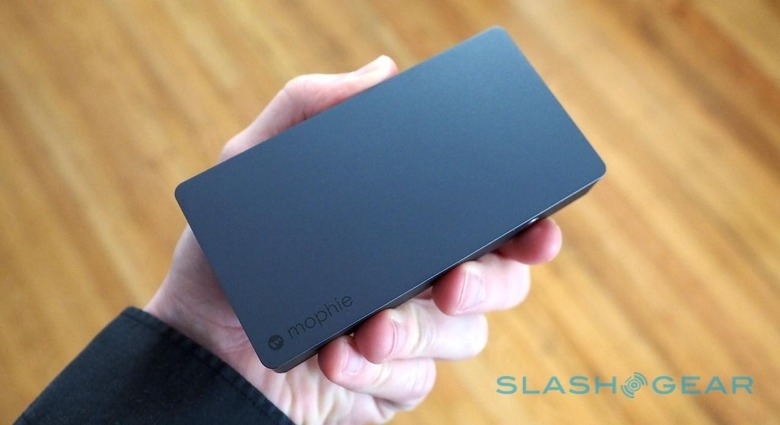 The original Space Pack was in effect a Mophie Juice Pack – one of the battery-toting plastic cases for iPhone, of which the company has sold more than twelve million – with flash storage squeezed in. Just as the Juice Pack was based on the concept that consumption would outpace Li-Ion battery technology, Space Pack was predicated on the idea that files, media, and apps would get bigger but people would be unwilling or unable to pay for more space.
At the same time, Mophie also challenged itself to come up with a way of handling the file overload: not just where to keep them all, but how best to organize and sift through them. The result was the Mophie Space app, which in its initial iteration was limited solely to Space Pack owners.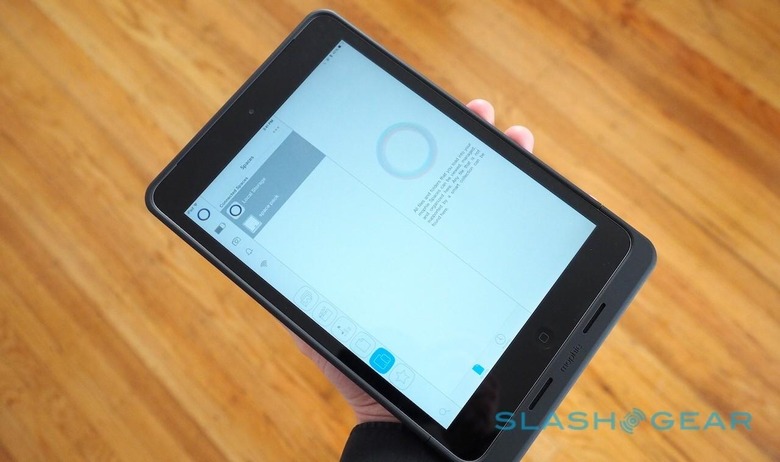 That all changes today, with the release of Space 2.0. Now available for both iOS and Android as a free download, it operates completely independently of the Space Pack if you're yet to invest in one.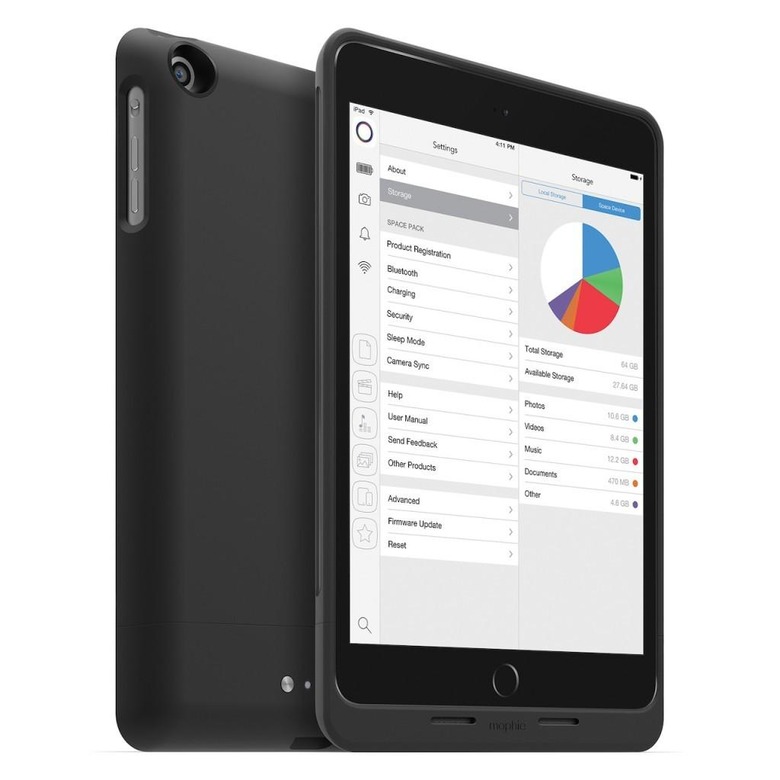 The concept behind Space is simple. You have files stored on your device, and you have files stored in the cloud, and if you've picked up a Space Pack – for iPhone 6, iPhone 6 Plus, or iPad mini – or a Spacestation – effectively the same thing but in a standalone box not a phone case – then you have local external storage too. Space can see them all, and treat them effectively as one grand bucket of data.
"We see this as a really important step, because we know that as users have upgraded their devices, knowing that space and storage was a really important thing, they've bought more storage than they had before," Charlie Quong, Mophie's VP of product development, told me. "So now, with all this space and memory, we're giving people a way to manage all that data and content they're putting on their phone."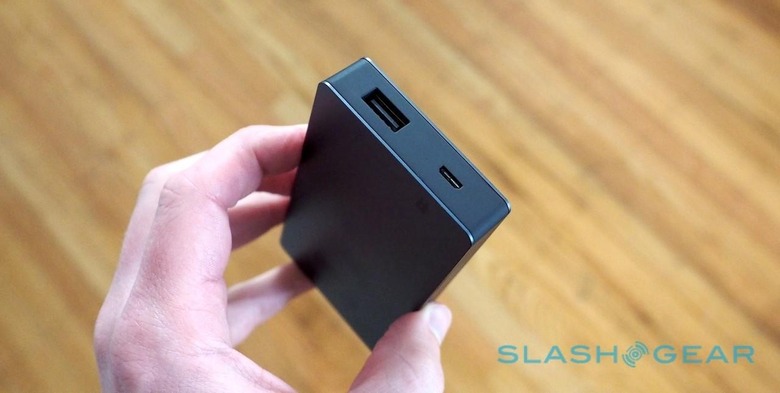 The resulting app is a single point of entry to your digital files. Open it up, and you initially see all the content stored on your device. Any file type that iOS can handle, Space can too. If you slot your iPhone or iPad mini into a Space Pack – which has up to 128GB in itself – that content shows up too.
Link a cloud storage service, and those files are indexed (though not downloaded, unless you specifically request that) alongside what's local. As long as you have the service's app on your phone, Space can tap into it.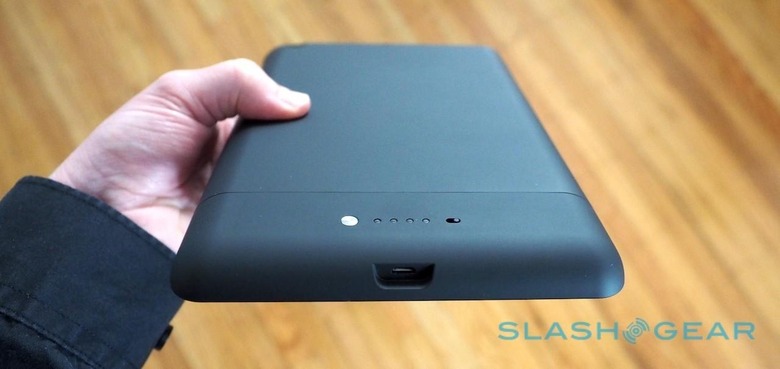 Say you have a Dropbox folder full of music. Space will not only see that, but allow you to build playlists – Mophie calls them smartlists – of tracks built from both what's local and what's stored remotely. It doesn't matter to the Space media player where they are, they simply play in the order you set.
The way Space handles different devices and services is for the most part pretty smart. Anything unavailable – say, because you're in airplane mode and can't reach the cloud – is grayed out; tap the thumbnail anyway, and it'll tell you exactly what you need to reconnect to access it.
Plug an iPhone already wearing a Space Pack case into a Spacestation via microUSB, and the former will temporarily disconnect so that the storage on the latter can be accessed. That's an iOS limitation, since Apple only allows one external accessory to be active at any one time. The LEDs that usually show power status are repurposed with some Knight Rider style flashing whenever data is being transferred, so you don't unplug while in the middle of something.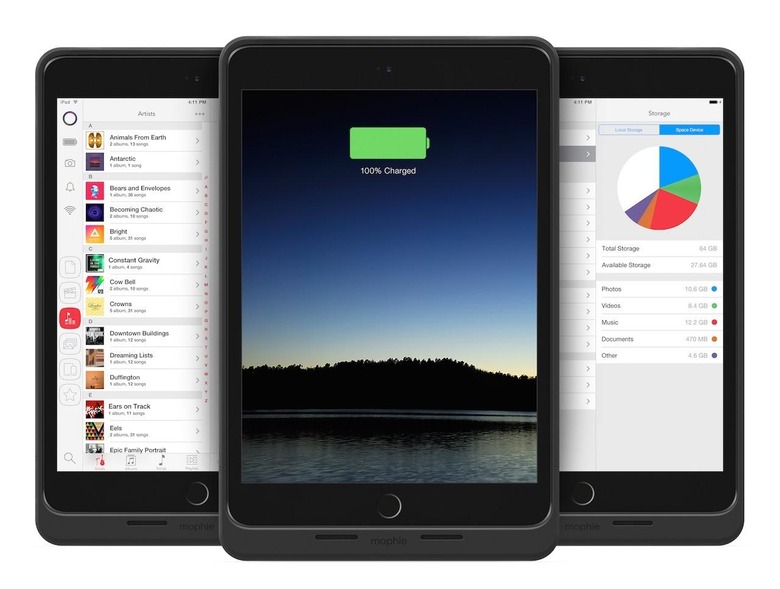 The only shortcoming I could initially see is inherent to how well Space hides what files are stored well. When you've built up a smartlist of music, for instance, there's no way of seeing from that playlist where each track is saved. Unplug your Spacestation, then, or disconnect from the cloud, and you might suddenly find half your music is suddenly inaccessible. If you dig into the file explorer you do get to see what's stored where, but some sort of easily-glanced-at icon (and maybe the option to locally cache a copy of the whole playlist) would be handy.
Space's other party trick is in how it works with your computer. Sure, plug it in via USB and it'll show up as a regular external drive, but you can also connect over WiFi.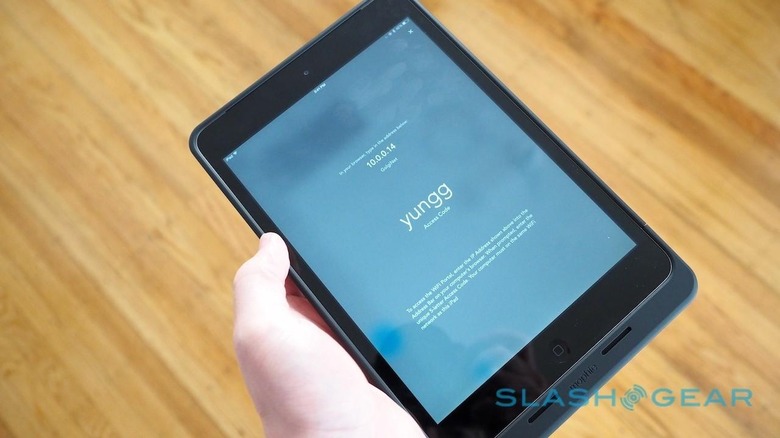 As long as the device the Space app is running on and the computer you're using are on the same WiFi network – even if it's peer-to-peer rather than through a router – you can open up a browser on your laptop and gain access to the Mophie storage. Hit the WiFi connect button in the app, and you get the device's IP address and a five character security code; head to that address in your browser of choice, punch in the code, and you basically get the same experience there as in the app.
From that point, you can trade files in either direction. The passcode is hashed, and each side authenticates each transfer with that to make sure nobody else is trying to get in.
"The real story is the app, is the software," Malinowski insists. "We're looking at something easy to adopt but always accessible – and safe!"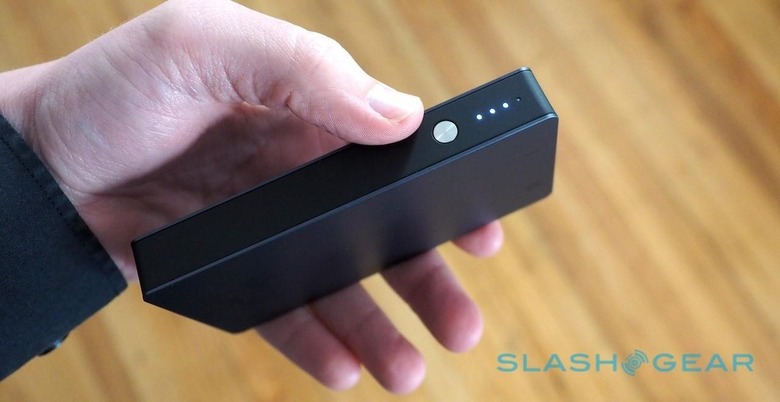 I'm pretty promiscuous with the cloud: I have numerous accounts spread across various services, and sometimes it can be difficult remembering exactly what's stored where. Space certainly has some organizational appeal, then, and the fact that you can check it out without needing to spend on a Space Pack first is a marked improvement over earlier iterations.
As for the new Space Packs, I'll be putting them through their paces over the coming weeks, but first impressions are, while the iPad mini case certainly makes the tablet unexpectedly bulky, the promise of a full 100-percent recharge is appealing. Spacestation is much smaller – not to mention both iOS and Android compatible – and could well be the ideal addition to a side-pocket in your bag. All of the new Space Packs are available to order now, while Space 2.0 is available to download.
MORE App Store; Google Play