Between Two Ferns Brings Brad Pitt (And Louis CK) To The Interview Stage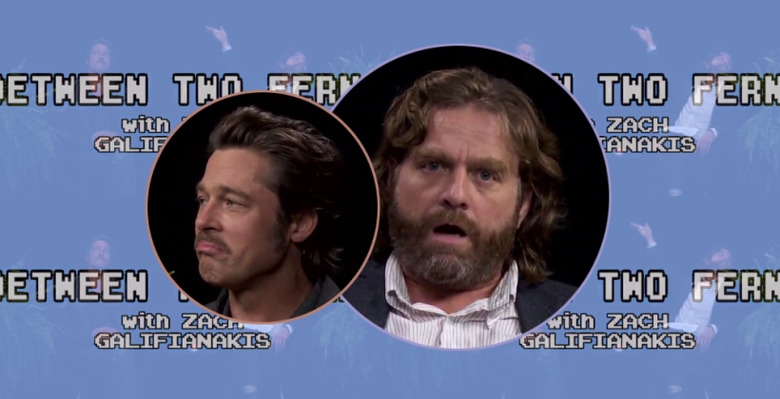 It's time again to support your addiction to the most absurd interview program on the internet today: Between Two Ferns with Zach Galifianakis. Today's entry stars Brad Pitt, also known by his real name Bart Pit or Bradley Pits. He was in the film 12 Years A Salve and Furry – also known as Fury, if you listen to Pits himself. This installment also features a special guest appearance by comedian Louis C.K. in a bit of stand-up to liven the mood and bring some comedy to the program.
This is the first release by Galifianakis on the Between Two Ferns program since he interviewed the President of the United States of America, Barack Obama. That interview was the number 1 referrer on the internet to HealthCare.gov when it was released. We can only imagine this interview with Pits will skyrocket him to fame and fortune.
Galifianakis appears to be aiming directly for Bradley's funny bone the entire interview, making every attempt to make him giggle. He does do it more than once, and it is magical.
This interview gets especially dull when Brad Pitt decides to speak about his work with charity. Louis C.K. comes in to save the day with a few jokes, and it's all very great for everyone involved.
This is only the latest in a long line of interviews Galifianakis has done with celebrity guests, most of them actors, most of them very gracious to be skewered during a mediocre presentation. Justin Beiber to Jennifer Lawrence, Sally Field to Carrot Top.