ROCK64 set to battle Raspberry Pi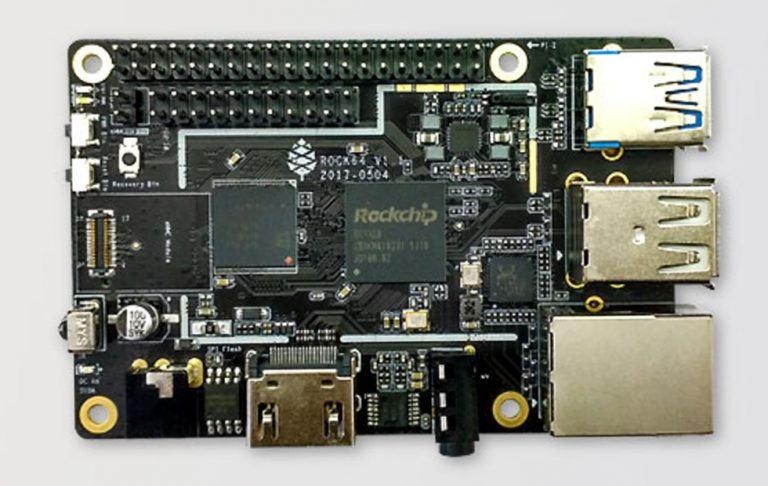 This week a competitor for Raspberry Pi has emerged with a tiny computer that runs Android. This isn't a tiny computer like an Android phone – but sort of a cross-breed between a miniature desktop computer and an Android smart box – and it looks a whole lot like Raspberry Pi. This is the Rock64 Media Board Computer from the folks at PINE64.
This Rock64 Media Board Computer works with a Rockchip RK3328 quad-core ARM Cortext A53 64-bit processor as well as support for 1, 2, or 4GB of RAM. RAM is 1600MHz LPDDR3 and allows the device to cost as little as $25 USD on the low end up to $45 on the high.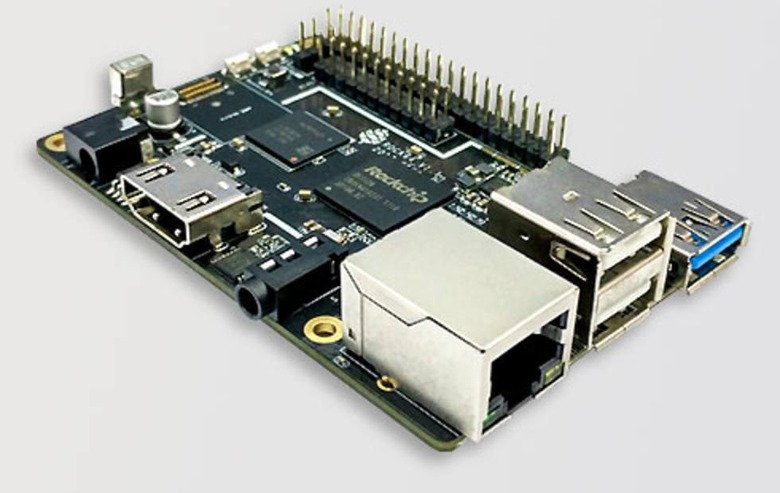 The big selling point on this device is its connectivity and media output. The Rock64 Media Board Computer is capable of outputting 4K video at 60Hz, and it has support for HDR10 via HDMI 2.0a. While this device does not have 802.11n Wi-Fi or Bluetooth, it does have gigabit Ethernet.
On its edges you'll find a eMMC module socket, MicroSD Card slot, Pi-2 Bus, Pi-P5+ Bus, one USB 3.0, and 2x USB 2.0 ports. This device can work with a wide variety of accessories, both sold by PINE64 and sold elsewhere – just so long as they work with the user's OS of choice. This can mean many different things.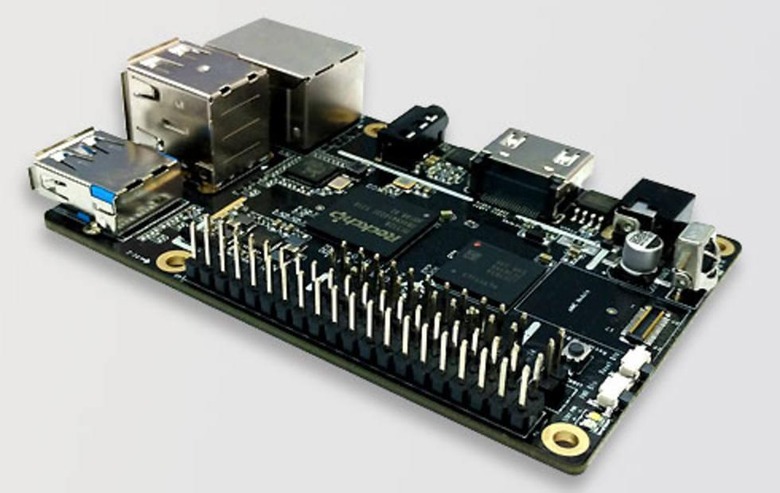 Open source operating systems such as Android, Debian, and Yocto all work on this machine. If you're running Android, you'll find basically no end to the number of accessories that'll work with this board. PINE64 sells HDMI cords, serial console plugs, audio DAC add-on boards, Wi-Fi connectivity via USB, and other bits and pieces.
NOTE: This computer does not come with a power cord. It'll require a +5V 3A power supply with Type H 3.5mm OD/1.35mm ID barrel 'coaxial' type plug. Of course the PINE64 has just such a plug available in their store for a separate price. This is a place where Raspberry Pi excels since it requires micro-USB, a sort of cord everyone and their mother has about 12x of in a junk drawer.