24 hours after game developer Bethesda posted a countdown timer on its website, the clock has run down and now it's officially official: Fallout 4 will be released for the PlayStation 4, Xbox One, and PC. No release date has announced yet, however the official sites for the game now show the first trailer, as well as direct users to keep an out for Bethesda's E3 press conference on June 14th, scheduled for 7:00pm PT.
As the latest installment in the incredibly successful post-apocalyptic open-world RPG series, Fallout 4 is being announced nearly five years after the release of Fallout: New Vegas, which was the follow-up to 2008's Fallout 3. Judging by the trailer, it appears the new game is taking place in the city of Boston. However, it is a post-apocalyptic representation of Boston, so it's probably best not to expect 100% authenticity.
In addition to checking out the trailer, visitors to the Fallout 4 website can already place pre-orders (possibly suggesting a release before the end of the year), and take a look at the game's cover art. In the U.S., pre-orders can be placed with all the big retail outlets, including Amazon, GameStop, and Best Buy.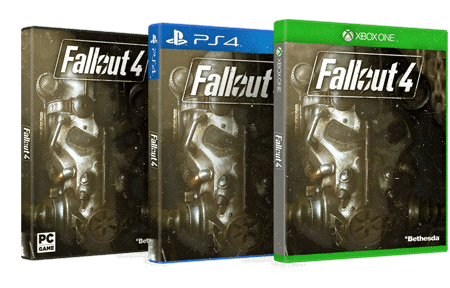 Hardcore fans of the Fallout series will probably be relieved this entry is being limited to current-gen consoles and PC, as opposed to being limited in scope in order to account for the aging tech specs of the older consoles. Todd Howard, Fallout 4's Game Director, mentioned in a statement that they know how important the series is to players, adding "The time and technology have allowed us to be more ambitious than ever. We've never been more excited about a game, and we can't wait to share it."
SOURCE Bethesda