Bethesda E3 2018 showcase announced: Here's what it could reveal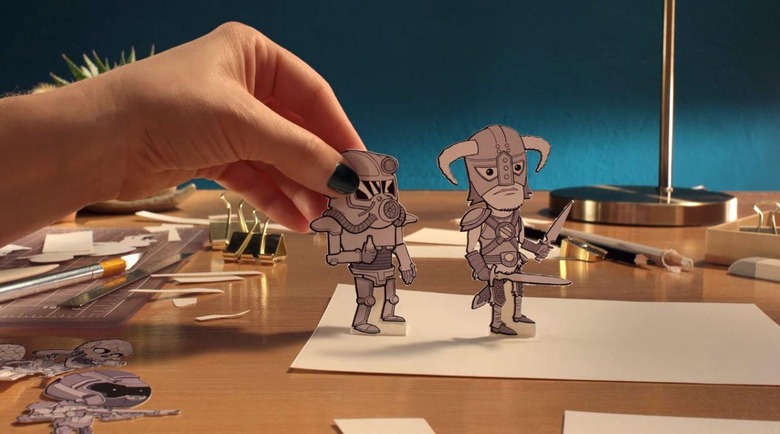 For the past few years, Bethesda has joined the likes of Microsoft, Sony, and Activision in hosting an E3 showcase to reveal what it has coming up in the year ahead. Bethesda confirmed today that it will be holding a showcase again during E3 2018, which will be its fourth event of this kind. Now that we know Bethesda will be back with another showcase this year, it's time to begin wondering just what it's going to reveal.Last year's E3 showcase was a little underwhelming, all things considered. Though there were a good number of reveals during last year's show, they were limited to smaller gamers or titles where Bethesda was only acting as publisher. On top of that, there was also the introduction of the Creation Club, which went on to be a bit controversial among Bethesda's fan base.
With The Evil Within 2, Wolfenstein 2: The New Colossus, and Prey all launching within the last year – along with VR releases for both Skyrim and Fallout 4 – Bethesda could be running low on things to reveal as well. Obviously, Bethesda could always announce a variety of new projects that aren't part of existing franchises. Just as well, it's always possible that we'll see new entries in the DOOM and Dishonored series, but those aren't really enough to justify an E3 showcase on their own.
It's likely we'll hear more about Quake Champions, which is currently the only Bethesda game that's confirmed as in development. So, what else could Bethesda reveal? It's probably too early for another Fallout title, but assuming Bethesda is done porting Skyrim to every platform under the sun, it could be the perfect time for a new Elder Scrolls game. Bethesda has said repeatedly that Elder Scrolls VI isn't in development, but then again, that's something it would absolutely say to keep the project under wraps until the time is right.
Bethesda's teaser video for the event doesn't give anything in the way of details, so we're out of luck there. Bethesda says that invitations to media and fans will be going out soon, but aside from that, don't expect any details until the day of the event. Bethesda's showcase will be held on June 10 at 6:30 PM, so while we wait for E3 2018 to roll around, head down to the comments section and tell us what you think will be revealed during the show!