Best Buy testing same-day delivery as competition grows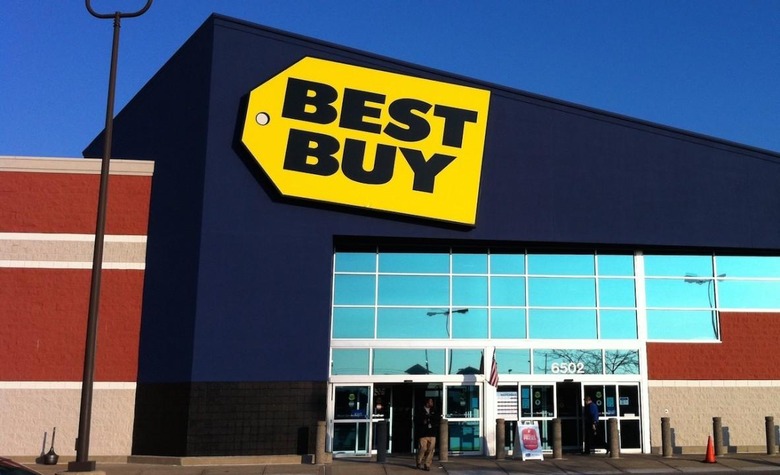 Best Buy has big companies to compete with, not the least of which is Amazon, which has been rolling out all sorts of new delivery projects. Same-day deliveries strip away one of the remaining reasons for traveling to a physical store like Best Buy — you're impatient and want the device now. To keep its head above water in this brave new world, Best Buy itself has started testing same-day deliveries for its customers who want their new toys asap, but don't want to drive to a store to get them.
Best Buy, known for its blue shirts and pricey gadgets, is testing same-day deliveries in the San Francisco region, according to Re/code, as well as cities and towns that lies between San Francisco and San Jose. Such deliveries are being made in partnership with delivery startup Deliv, which had its own drivers taking on the deliveries.
Those in the region who elect for Best Buy's same-day delivery will pay the express shipping delivery fee, which varies. Whether Best Buy customers will be attracted to the option or would rather travel to the store themselves is yet to be seen, hence the limited test.
Amazon has put pressure on stores like Best Buy for a long while, offering a variety of devices, some of which come at lower price points. The downside is shipping time, which Amazon has steadily trimmed down to nearly nothing at all.
Next day shipping has been available for a while, and depending on both location and product, some items can be had within a single hour. Other companies have moved to keep pace with Amazon; Wal-Mart recently requested permission to test delivery drones, for example.
SOURCE: Re/code