Walmart requests permission to test delivery drones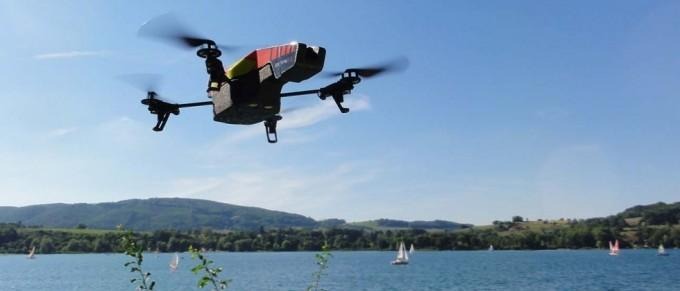 Watch out, Amazon. Walmart, a company that has increasingly felt the pressure from inexpensive online competitors (e.g., Amazon), has applied for permission to test delivery drones. The idea of such a delivery method got widespread attention thanks to Amazon, and though it was mostly regarded as sounding comical at the time, other companies have expressed interest in the idea.
According to Reuters, Walmart applied for permission today to test drones that could, at some point in the future, be used to deliver items to customers homes, among other things. Walmart has requested permission because it is looking to take its testing outdoors; the company has reportedly already been conducting indoor tests for "several months."
Walmart is planning to conduct its outdoor testing with DJI drones, according to the report. Reuters says it obtained a copy of an application on the matter, which Walmart submitted to the Federal Aviation Administration. The application reportedly states that Walmart is looking to use drones for delivering items to customers' homes, to customers at stores, and to use drones for monitoring inventory at warehouses.
The FAA is scrambling to tighten and refine regulations concerning drone use, but has largely been unable to satisfy the demands of faster-moving companies, some of which have resorted to testing their drone projects in other countries with more relaxed laws. Walmart and Amazon aren't the only two big companies looking to conduct outdoor testing, either; Google recently got permission for its own tests.
Walmart has confirmed the permission request (but not all of the report's finer details), with company spokesman Dan Toporek saying to Reuters:
Drones have a lot of potential to further connect our vast network of stores, distribution centers, fulfillment centers and transportation fleet. There is a Walmart within five miles of 70 percent of the U.S. population, which creates some unique and interesting possibilities for serving customers with drones.
SOURCE: Reuters