Best Buy sold more Forza 4: Limited Collector's Edition units than allotted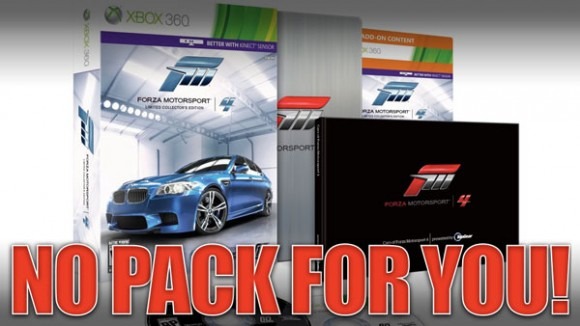 Best Buy has been selling video games for as long as the store has been around. The company often sells special editions of games that are available. Such was the case with the Forza 4: Limited Collector's Edition that Best Buy was offering online for pre-order. When they said limited edition, it was the truth. Apparently, Best buy sold too many of the collector's edition packs and some gamers are not happy at all.
A bunch of the gamers that pre-ordered have received emails from Best Buy telling them that their pre-orders are cancelled and the game isn't available. The big problem for hardcore Forza fans is that the collector's edition had 25 extra cars inside among other things. Best buy cited overwhelming demand for the reason orders were being cancelled.
To help soothe the angered geeks, Best buy has offered them a $20 gift card and 1,600 Xbox live points if they agree to swap to the standard edition of Forza 4. The alternative is a refund and trying to find the collector's edition elsewhere. Did this happen to any of you? I want this game and that new Fanatec racing wheel.
[via Jalopnik]