Best Buy Insignia TV with TiVo coming soon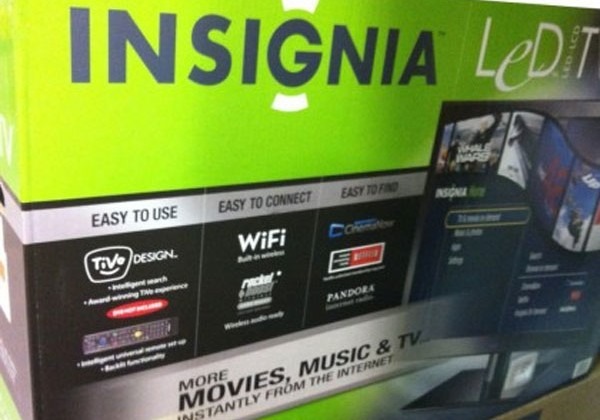 Back in March, I mentioned that a new TiVo HDTV wearing the Insignia Best Buy store brand logo was in testing. Since then we haven't heard much about the TV until now. ZatzNotFunny has landed some photos of the packaging of the TV and that box has given away some of the details on the set and it sounds interesting. The TV is expected to hit Best Buy stores any day now for people to purchase.
The set combines the TiVo interface with a standards HDTV. That means there is no DVR functionality integrated into the set, but it can connect your shows, web content, and streaming programming using the TiVo interface. Considering I have never used the TiVo before I could just as easily learn another interface but for TiVo fans, having that interface might be a big deal.
The set has 1080p HD resolution and there is no monthly fee to use the TiVo interface. The set will connect to the web using either an integrated 802.11n WiFi connection or a wired Ethernet cable. The platform will also support apps like Facebook, twitter, and Chumby offerings. The set also supports Pandora music and Netflix with the latter being the app most people will likely use the most. The screen of the TV is LED backlit with a 42-inch set expected to sell for $999 and a 32-inch set at $599.
[via ZatzNotFunny]