Best Buy Has A Tempting Oculus Rift Deal On Offer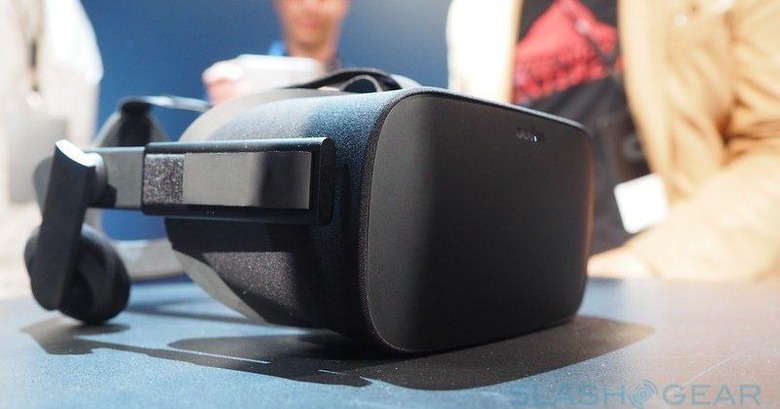 It seems that now is an excellent time to dive into VR. Not only is HTC offering the VIVE at a discount during the Steam Summer Sale, but Best Buy has now put together a VR deal of its own. This time around, the focus is on the Oculus Rift, though what Best Buy is offering isn't really a "sale" of sorts.
Instead, Best Buy is offering a $150 gift card to its stores when you purchase an Oculus Rift and a pair of Oculus Touch controllers. Those will set you back $500 and $100, respectively, so you'll still be paying full retail price for both of those items. With a $150 gift card coming your way, though, this is still a fairly tempting deal.
That's especially true considering that the Oculus Rift costs less at full retail price than the HTC VIVE does on sale. The current sale that HTC is running gets you a VIVE headset for $749.99, which is $50 off. However, it's worth noting that picking up a VIVE during this promotion will also net you a $50 Steam gift card.
In order to qualify for the gift card, you'll need to head over to Best Buy's website. You'll need to add the Oculus Rift, Oculus Touch, and the $150 gift card to your cart. Once you've done that, the discount on the gift card should show at checkout.
Though it may be easy to say which deal is better in this scenario, determining the better VR headset is a bit more difficult. Ultimately, the question of which headset you should go with depends on what you can afford and how you feel about the companies backing these products. With the Oculus Rift, you've got Facebook behind it, while the VIVE is backed by Valve and HTC.
It's hard to go wrong with either headset, considering the solid number of games available for both. Regardless of your choice, now is the perfect time to buy either, though it should be noted that while we know when the VIVE sale will end (July 5), Best Buy hasn't announced an end date for this deal. With that in mind, it's probably better to buy sooner rather than later.
SOURCE: Best Buy