HTC VIVE Gets A Price Drop, Free Steam Gift Card For Summer Sale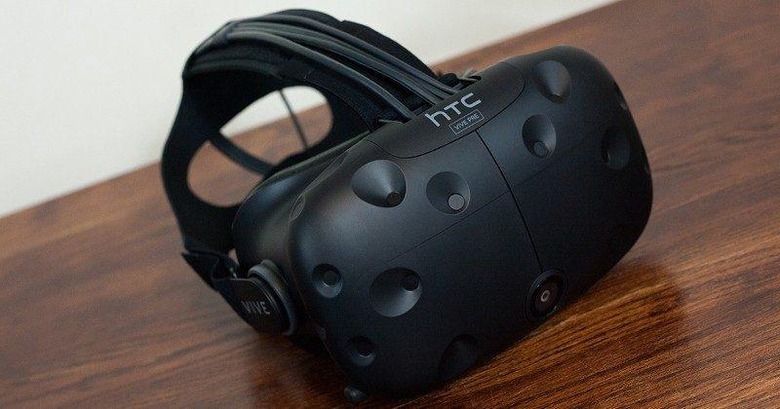 The Steam Summer Sale is officially underway, but the deals don't apply to just Steam games. HTC announced today that it's discounting the VIVE for the duration of the sale as well, giving you the opportunity to save a bit of money on the admittedly expensive VR headset. HTC will also toss in a Steam gift card too, so you'll be able to take full advantage of the Summer Sale.
As far as discounts go, this isn't the deepest we've seen on the VIVE. HTC is only dropping the price by $50 here, bringing it down to $749.99. However, HTC makes the deal more tempting by including a $50 Steam gift card that be used immediately once you purchase your headset.
HTC is hoping that you'll use that card to jump start your VR collection, discounting its library of VIVE Studios games. Obviously, this being the Summer Sale, there are as number of other VR titles on sale, but the discounts on VIVE Studios' games are particularly deep. Here's the full list of titles on sale:
Virtual Sports – $4.99 (75% off)

Arcade Saga – $4.99 (75% off)

Remembering Pearl Harbor – $2.49 (75% off)

Knockout League – $11.99 (40% off)

MakeVR – $4.99 (75% off)
All of these games are available through both Steam and VIVEPort, with the sole exception of MakeVR, which is only available through VIVE's own storefront. Keep in mind that VIVE headsets purchased during this sale will still come with free copies of Star Trek: Bridge Crew, Richie's Plank Experience, and Everest VR, so between those and the gift card, you could get your VR library off the ground quickly.
This sale will last until July 5 at 10 AM PT, which is also the end time for the Steam Summer Sale itself. This deal is only available through VIVE.com, so check out the source link below to pick one up.
SOURCE: HTC VIVE