Best Buy has a great deal on the 2018 iPad Pro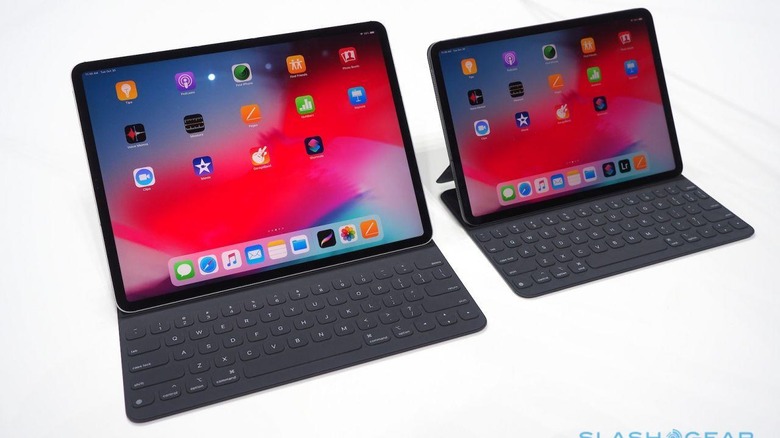 Last fall, Apple released its most impressive iPad Pro models yet, featuring a gorgeous display, minimal bezels thanks to the adoption of the iPhone X's Face ID in place of a Touch ID home button, and a stunning chassis redesign that results in Apple's thinnest tablets yet. Combined with iOS 12, the new iPad Pros are the closest yet to a true laptop replacement. They also, however, come with steep price tags, but Best Buy is currently running an amazing discount.
Those who've been considering picking up a new iPad Pro should definitely head to the nearest Best Buy or their online store, as they've got the biggest discount the tablets have seen since their debut. Both the 11-inch and 12.9-inch models are $100 off their regular prices. So the 64GB 11-inch model is down from $799 to $699, while the 64GB 12.9-inch tablet is discounted from $999 to $899.
REVIEW: 2018 iPad Pro
There's good news and bad, unfortunately. First, the bad: Best Buy is only offering discounts on the WiFi iPad Pro models, not the WiFi + Cellular. The good news is that the discount jumps to $150 off for both tablet sizes if buyers choose the 512GB or 1TB storage options.
Of course, some 2018 iPad Pro owners have been raising concerns about the device appearing slightly bent out of the box. Apple has been attempting to address this issue by noting that this is a visual defect only and doesn't affect performance, including going into detail about the manufacturing process.
Fortunately this issue seems to be limited to the WiFi + Cellular iPad Pros, due to their plastic antenna bands near the tablet's edge. So it's unlikely anyone picking up Best Buy's discounted WiFi only models will have to deal with this.