iPad Pro bend still meets Apple standards insists exec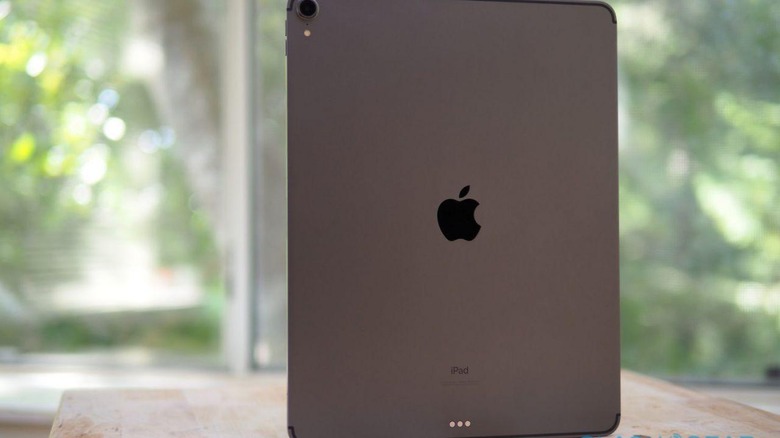 Some Apple customers have expressed concerns with 2018 iPad Pro units that have slight bends in the chassis. The company acknowledged the issue following publication of the complaints, stating that it is the result of the manufacturing process. Now an email allegedly from Apple's VP of hardware engineering Dan Riccio has surfaced claiming the design "meets or exceeds" the company's standards.
READ: Some 2018 iPad Pros ship slightly bent, Apple says it's normal
Customer complaints began appearing online earlier this month following the 2018 iPad Pro release. According to some customers, their iPad had a slight bend in the aluminum chassis straight from the box; others claimed the bend formed after the tablet was put in a backpack or used normally.
Apple confirmed to The Verge that some of its new iPad Pro slates were indeed bent out of the box, but claimed it wasn't a defect. Rather, the company said the bend was the consequence of a cooling process used during manufacturing. The bend won't worsen over time or impact use of the tablet, Apple said.
That statement did little to reassure customers, many of whom have expressed various degrees of outrage over the unpredictable bend, which may result in the iPad being unsteady on a flat desk surface or poorly fitting within a case. A new report from MacRumors shares an email said to have been verified as from Apple VP of hardware engineering Dan Riccio in which he addresses a concerned customer.
The email reads:
Relative to the issue you referenced regarding the new iPad Pro, its unibody design meets or exceeds all of Apple's high quality standards of design and precision manufacturing. We've carefully engineered it and every part of the manufacturing process is precisely measured and controlled.

Our current specification for iPad Pro flatness is up to 400 microns which is even tighter than previous generations. This 400 micron variance is less than half a millimeter (or the width of fewer than four sheets of paper at most) and this level of flatness won't change during normal use over the lifetime of the product. Note, these slight variations do not affect the function of the device in any way.

Again, thanks for reaching out and I hope the above explanation addresses your concerns.
According to the report, the email also revealed that there's a company statement that will be going out officially to media soon, but it hasn't been released at this time.