Best Buy Black Friday deals mark down games, TVs, and smart speakers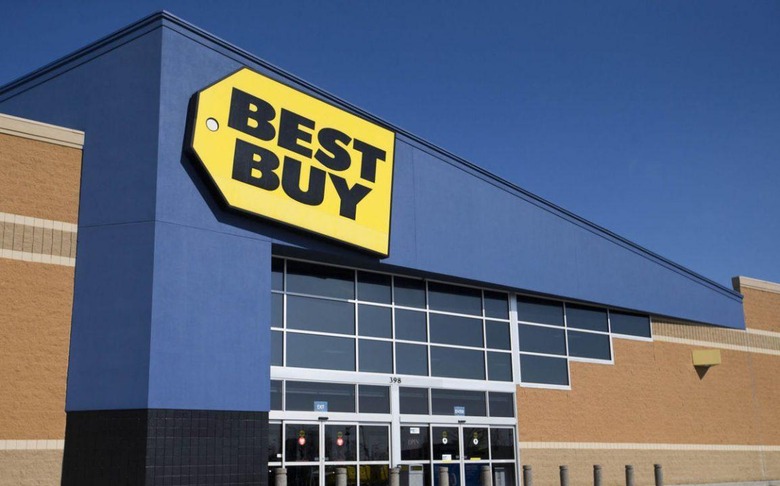 We're quickly closing in on Black Friday, and as such, a lot of retailers are getting their planned deals out in the open. It seems that Best Buy will have some of the most extensive deals out there, today releasing a 50-page Black Friday preview ad. Within those pages are deals on pretty much any gadget you can imagine, whether you're looking for a video game, a TV, or a refrigerator.
Though Best Buy's Black Friday ad is something you could get lost in for quite some time, there are a few standout deals. If you're looking for a new TV, you'll be able to pick up a 75-inch 4K HDR LED set from Sony for $1,999.99, which represents a savings of $800. You can also grab a 65-inch Samsung Smart TV with 4K and HDR for $300 off, coming in at $1,297.99. If you're only looking for a 1080p set, you stand to leave Best Buy spending even less, though it should come as no surprise that Best Buy is really pushing 4K panels with this sale.
Best Buy will also have Chromechasts for $19.99 and Amazon Fire TV Sticks for $24.99, so with those discounts and additional sales on wireless speakers (like the Sonos PLAY:3 for $249.98) and sound bar systems, you should be able to make some additions to your entertainment center relatively inexpensively.
If you're looking to snag a smart speaker, you'll have a few options there as well. Best Buy will have white Google Home speakers on sale for $79.99 each, while the second generation Echo will be $20 off and down to $79.99. Second-gen Echo Dots will be down to $29.99, while the fancy new Echo Show will be discounted by $50 to come in at $179.99.
As far as video game deals are concerned, many of Best Buy's offers will be ones that have been previously announced by console manufacturers. This means no discounts on the Nintendo Switch (sorry bargain hunters), and the standard PlayStation 4 for $199.99. While Best Buy will have standalone Xbox One S consoles for $190 – the same price Microsoft has announced, you can buy a bundle featuring a 500GB Xbox One S, either Madden 18 or Forza Horizon 3, and a second Xbox One wireless controller for $229.99.
In addition to that, select video games will be $249.99 each. These include titles like Wolfenstein II: The New Colossus, Grand Theft Auto V, Call of Duty: Infinite Warfare, and Tekken 7. More recent titles like Assassin's Creed Origins, South Park: The Fractured but Whole, Forza Motorsport 7, and Need for Speed: Payback will be priced at $34.99 during Best Buy's Black Friday sale.
As far as mobile devices are concerned, Best Buy is offering up to $200 off on the iPhone 8 and 8 Plus, while a 32GB 9.7-inch iPad will be $249.99. It also advertises up to $150 off the 10.5-inch iPad Pro, but it isn't clear what kind of stipulations apply to those discounts. For you Android users out there, you can save $300 on the Galaxy S8, S8+, or Note 8 when you make a qualifying activation.
The deals listed here merely scratch the surface of what Best Buy is offering come Black Friday. Best Buy's full 50-page ad can be found here, and the retailer says that even more deals will be added soon. The sale kicks off on November 23 at 5 PM in-store at midnight on the same day online.