BeoVision Eclipse Wood Edition: $16k worth of luxury television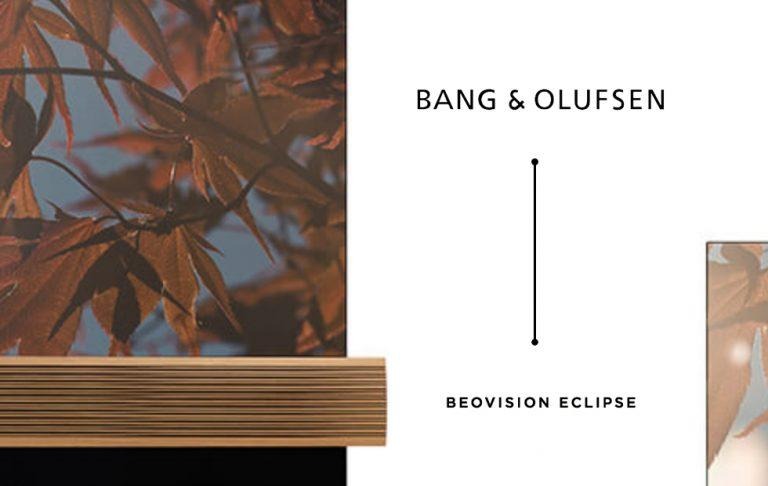 I could just as easily say the BeoVision Eclipse Wood Edition is a work of art – but that's not nearly so important at the moment. What we've got here is Bang & Olufsen sound and design combined with LG Electronics OLED TV panel tech and software (with webOS and 4K processing.) The 65-inch version of this wild adventure in television hardware is a cool $16k – not something you're going to find at your everyday department store.
I'd like, if I may, to take you on a strange journey. One in which the price isn't something that's on your mind – just for a moment. Let the madness that is the price-is-no-object situation here take hold of your eyes and your mind. This is a television that's as much an experience in industrial design beauty as it is a piece of technology for which video and audio media are made. Below you'll see the intro video to the version of this TV that came right before this newest Wood Edition.
BeoVision Eclipse Wood Edition was designed by Torsten Valeur, head of design group David Lewis Designers. Valeur's first design with DLD was the Bang & Olufsen BeoCom 2, one of the most iconic – if not entirely bonkers off-the-wall – telephones in the history of the world. Now he's created a television that's above the rim, too.
This isn't the first we've seen of this television design family. It is the first time we've seen this aesthetic with wood. This is the latest variant in an ever-improving line of televisions with similar top-notch capabilities.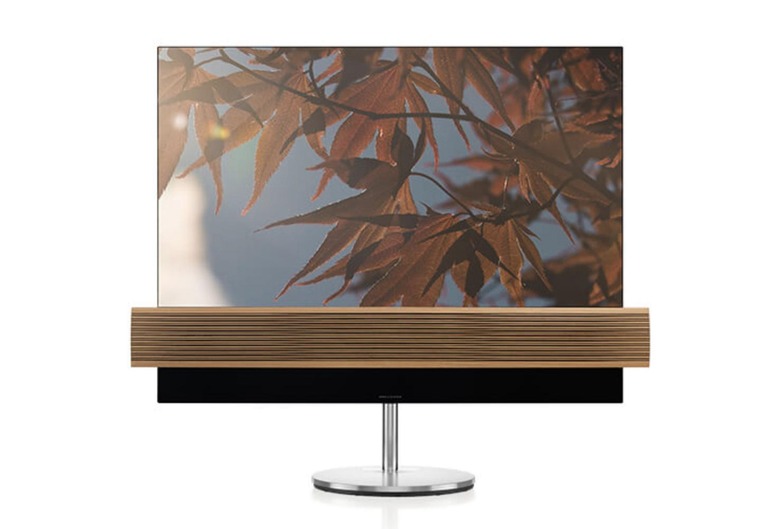 "We feel obliged to keep innovating the use of a material that has played an integral part in our products since 1925," said Bang & Olufsen Sound & Vision Senior Concept Lead Kresten Bjørn Krab-Bjerre. "Oak is a material that patinates beautifully, and by adding this option to our flagship TV we reinforce our commitment to provide people with the flexibility to match our designs to their personal interior style."
This television includes either a 55-inch or 65-inch display for either $11k or $16k right out the gate. These televisions include a 450 watt 3-channel SoundCenter and access to built-in music streaming services, internet radio, and all the apps webOS for LG TV has to offer.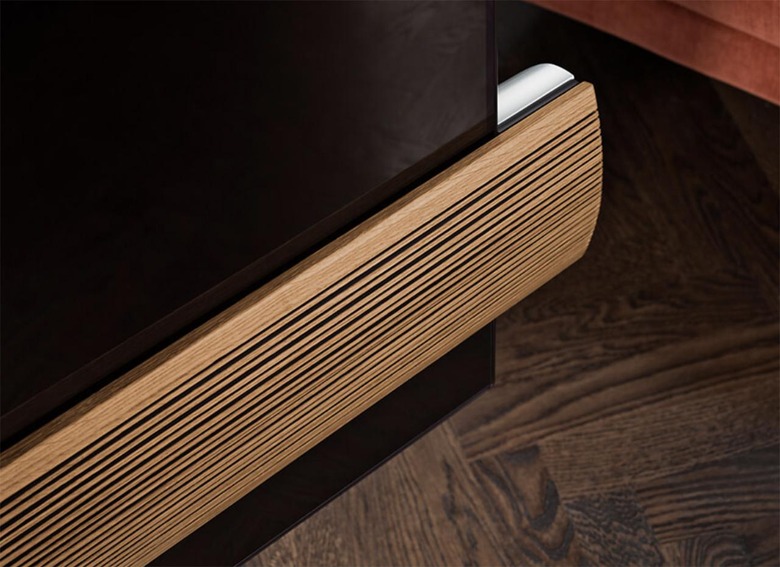 This television system includes a motorized floor stand, to boot. While the BeoVision Eclipse can be mounted with a manual or motorized bracket, it's the motorized floor stand that makes this system entirely unique. "With the push of a button, the TV moves soundlessly across the floor as if it was floating towards you. No matter where you are seated, the TV can always be adjusted to your position, modifying not only the viewing experience, but the entire decoration of the room."
Unfortunately the television will not literally float toward you like it's on a Roomba. But imagine if it could! Instead, the floating is on an axis, meaning it's turning on the single pole stand it's attached to. Left and right, all smooth like.
This television is available in a variety of different iterations, the latest of which is wood. Other versions include Natural Aluminum, Black Fabric, Grey Fabric, Blue Fabric, Purple Fabric, and Green Fabric. We're waiting on the Opal and Emerald versions, and crossing fingers for one made entirely out of diamond chips.
Those that already own a previous version of the BeoVision Eclipse can buy the oak speaker cover separately for a price of $1,295 USD. Both the BeoVision Eclipse Wood Edition and the buy-separate speaker cover were announced to be available starting in April of 2018. All other covers are available in stores right this minute.