BeoPlay S8 is B&O's idea of budget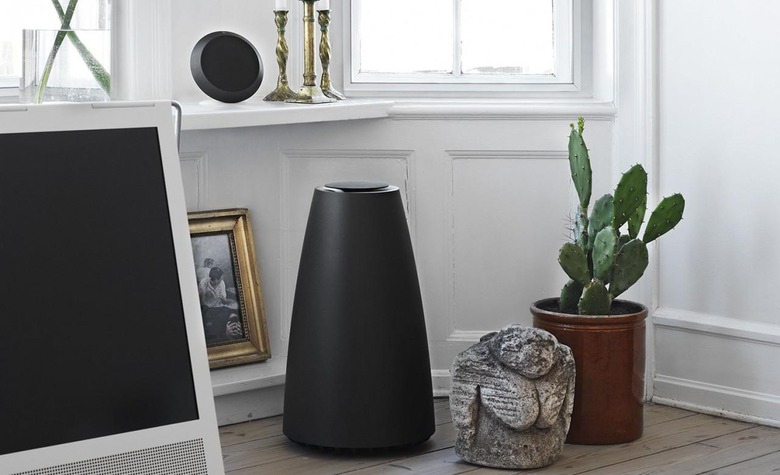 Bang & Olufsen has launched a new speaker set under its PLAY brand, the BeoPlay S8, pairing a striking subwoofer with a pair of compact stereo speakers. The pearl-blasted aluminum sub contains both a 280W class D amplifier dedicated to bass, and two 140W class D amps to drive the 2.5-inch full-range speaker drivers.
Those speakers can either be mounted on the wall or placed on a table, with B&O offering a variety of brackets and stands.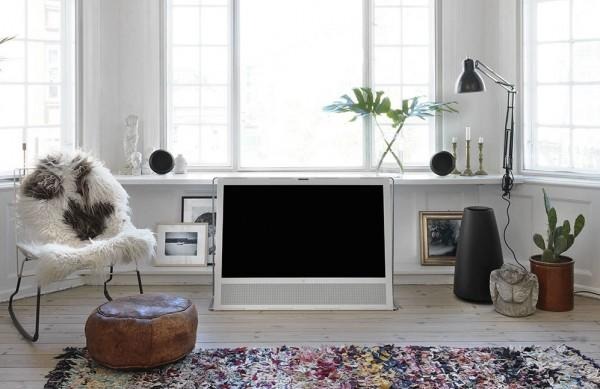 B&O's goal was apparently a system not only good enough to hook up to your TV, but also designed to work with streaming platforms. There's no wireless streaming built into the S8, but you can plug it into a Sonos Connect, AirPort Express, or some other wireless adapter.
As you might expect, even from B&O's lifestyle brand, the BeoPlay S8 doesn't come cheap; the three-piece set will hit the UK at £999 ($1,657).
Still, that's cheaper than the speaker system B&O says inspired the BeoPlay S8. That, the BeoLab 14 announced last year, came in at almost four thousand dollars.
SOURCE B&O