Bentley uses iPhone 6 to shoot new 'Intelligent Details' short film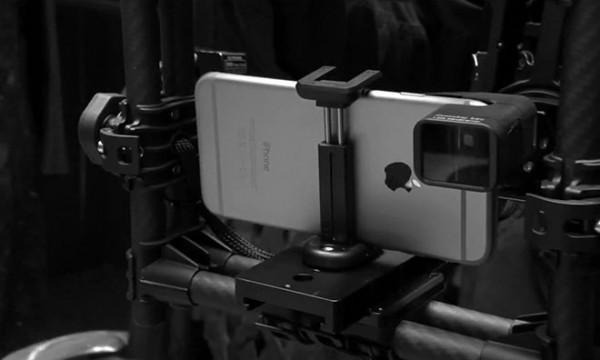 Ultimate luxury automaker Bentley is back with another one of its short film/documentary/promotional videos, once again shot entirely with Apple's iPhone. As a new entry in Bentley's "Intelligent Details" series, the video focuses on detailing the Savile Row Bespoke exhibition currently on display in Washington D.C., in which Bentley serves as a main sponsor. The car company also teamed with filmmaker Austin Reza, who also directed the first video focusing on Bentley's Mulsanne.
Posting them on YouTube, Bentley has actually released two videos; the standard film promoting the exhibition, as well as a behind the scenes look at how Apple's iPhone 6 and 6 Plus were used. It seems Reza used many of the same techniques as last year, but replacing the iPhone 5S with the latest model. Some of the other equipment used included a MoVI M5 stabilized camera system, a BeastGrip Pro for mounting lenses, and FiLMiC Pro on the software side.
As for the exhibition promotion itself, Bentley chose to highlight four major houses on Savile Row, a street known for bespoke tailoring, that made a custom driving jacket for the British car company. Titled "Savile Row and America, a Sartorial Special Relationship," the exhibition aims to bring attention to the connection between the US and the English street.
Last year's Intelligent Details video really went over the top when it revealed how an editing studio has been set up in the back seats of the Mulsanne, complete iPad Airs and Bluetooth keyboards. The filmmakers then used that exact vehicle setup to edit and cut their film. There were no details about a mobile iPad studio used in the new behind the scenes clip, most likely because the subject wasn't one of Bentley's cars.
SOURCE Bentley