BenQ S6 MID reaches Italian buyers: live gallery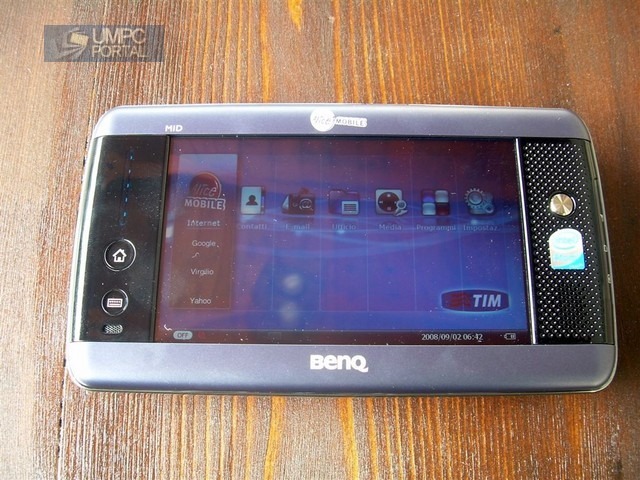 After months MIA, BenQ's S6 MID is finally in the hands of buyers – namely those in Italy who can buy them from carrier TIM.  The €429 ($626) touchscreen device is being sold there without a contract, although TIM do provide a SIM in case you want to activate the S6's 3G HSDPA connection, and the first hands-on images are starting to filter out.
So far the details are scant.  Owner Alberto has promised a comprehensive report in the next 48hrs, hopefully including some preliminary battery testing, with media playback assessed over the coming week.  Right now, though, he says "wifi, firefox and Office suite are cool".
The S6 measures 159 x 89 x 22mm and weighs just 330g.  Under the hood it runs an 800MHz Atom processor with 512MB of RAM and a 2GB SSD (expandable with a microSD card).  The touchscreen measures 4.8-inches and is 800 x 480 resolution; as well as 3G, there's Bluetooth and WiFi.  Still no word on when we can expect to see it outside of Italy, however.
[via UMPC Portal]