BenQ MID Aries2 Wins IDEA Award, Europe Release By End Of Quarter?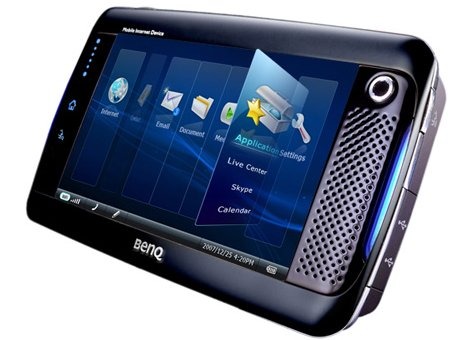 BenQ's Mobile Internet Device (MID) has been hawked around tradeshows for almost a year now, with its official announcement taking place at CES 2008.  BenQ has suggested the compact touchscreen device would launch in Europe this quarter, and seemingly put together a new press photo that BusinessWeek have included as part of their IDEA Award Winners 2008 feature.
"Mobile Internet Device (MID) Aries2 brings a new level of convenience to Internet users. Its ultra-light weight makes it highly mobile, but the challenges of designing for (and using) a small screen were overcome through smart interactive design. By simply shaking the device, all open windows can be displayed and accessed. Flip the device vertically or horizontally and use the finger or a stylus to type, zoom and control the interface. Web browsing, viewing pictures and reading documents can be operated with the flick of a finger" BusinessWeek
The Aries2 won the bronze award for "Interactive Product Experiences".  It's believed to be powered by an Intel Silverthorne 800MHz CPU, with 512MB of RAM and a 4GB SSD.
Connectivity includes HSDPA, WiFi b/g and Bluetooth 2.0+EDR.  GPS is apparently optional.  With mere weeks to go before the end of the quarter, it remains to be seen whether BenQ can get the Aries2 into stores in time to meet their own deadline.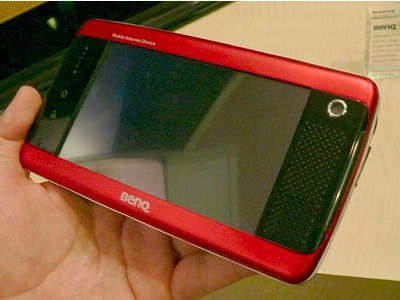 [via Pocketables]