Ben Heck Builds Bicycle Safety Sensor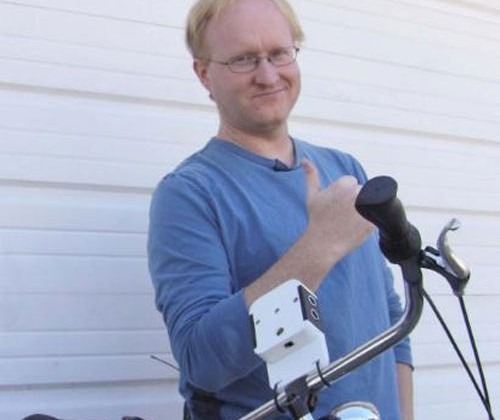 Ben Heck made his name crafting some really cool game consoles that were packed into portable from factors. Since his show kicked off on element 14, Heck has created some stuff that we are used to seeing from him like portable Xboxs, but he has also branched out into some odd projects like the automatic hand sanitizer dispenser. Heck's latest DIY creating is out of the realm of what he is famous for.
The latest project Heck created some sort of sensor that attaches to the handlebars of a bicycle. The idea is that the sensor would alert you when you are riding too close to cars or other devices. The sensor is an electric light-up ping sensor. I thought the sensors that warned when you were too close to things were your eyes.
The episode shows how to build your own if you want from measuring timing and distance with Parallax ping sensors and connecting LEDs to writing the code for the Arduino chipKIT inside and routing the case to hold the device. The sensors will illuminate red or green LEDs to show if you are safe or not. These apparently work like the parking sensors on some new automobiles.