Bell Mobility Palm Pre hits Canada August 27th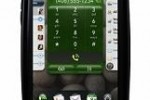 Palm and Bell Mobility have announced that the Pre smartphone will be available in Canada on August 27th, priced at CA$199.95 (US$187) with a three year contract.  The CDMA handset is the same model as is already on sale in the US through carrier Sprint, and includes EVDO Rev.A, Bluetooth and WiFi, a slide-out QWERTY keyboard and multitouch-capable capacitive touchscreen.
Canadian buyers will also be expected to sign up to a data package, with a minimum of 500MB per month being required.  Alternatively the Pre can be bought contract-free, though that will cost CA$599.95 (US$561), more expensive than the US version of the handset.
There are also a number of "smartphone bundles" on offer from the carrier, which may be more cost-effective for heavy users.  Unlimited data in such plans starts from CA$45 per month.
Press Release:
Bell announces availability date for highly anticipated Palm Pre

Palm's revolutionary smartphone in stores August 27, available for

pre-order now

MISSISSAUGA, ON, Aug. 4 2009 — Bell today announced that the new

Palm(R) Pre(TM) phone will be exclusively available in Canada at Bell Mobility

retail locations on August 27. Due to unprecedented demand, Bell also

announced that Canadians can reserve one of the highly anticipated phones by

pre-ordering now at bell.ca/pre, at Bell stores or at selected Bell retail

partners.

Palm Pre is the first phone based on the new Palm webOS(TM) mobile

platform, which brings mobile applications together in a unique and intuitive

multi-tasking environment that is integrated with the most popular social

networking tools and powerful search functions.(1)

The Palm Pre will cost as little as $199.95 on a three-year contract or

$599.95 without a contract with a minimum 500 MB data plan. Bell smartphone

clients can choose from a wide variety of voice and data plans, including

Smartphone Combos that offer unlimited Internet browsing, personal email, text

messaging and Windows Live Messenger.

"We're very excited to bring the revolutionary Palm Pre and the Palm

webOS mobile platform to Canadians exclusively on Bell's national wireless

network – the largest high-speed 3G network in Canada," said Wade Oosterman,

President of Bell Mobility and Chief Brand Officer for Bell. "Considering the

highly successful US introduction of the Palm Pre by Sprint in June and

fast-growing Palm Pre buzz among Canadian mobile users, Bell and our retail

partners are preparing for high demand for this breakthrough phone."

Since announcing in May that it would carry the Palm Pre exclusively in

Canada, Bell has seen unprecedented demand – tens of thousands of Canadians

have already signed up at bell.ca/pre for more information about the device.

Beginning today, clients can now pre-order the phone at bell.ca/pre, at Bell

stores or at Bell retail partners Best Buy, Future Shop, The Telephone

Booth/La Cabine Téléphonique, WIRELESS etc. and Wireless Wave.

"Palm is creating a new measure of simplicity and usefulness that is

changing how people look at smartphones," said Katie Mitic, senior vice

president, Product Marketing, Palm, Inc. "It's a new experience to access and

connect the related but often decentralized information in your life, and

we're eager to share the Palm experience with Canada through Bell Mobility."

The Palm webOS platform takes multi-tasking to a new level. Customers

will love the ability to run multiple applications such as Internet, text

messaging, email and music at the same time, and move easily between them

using natural finger gestures. When they no longer need the item, they can

close an activity by simply flicking it off the top of the screen.(2)

The smooth, rounded ergonomic design makes Palm Pre a comfortable fit in

your hand or pocket. The physical keyboard that slides out from beneath a

large touch screen provides fast access to content on the device or web.

Palm webOS also features Palm Synergy(TM), which brings the users'

information from all the places it resides into one logical view so they don't

have to worry about tracking multiple calendars, contacts, email accounts and

messaging applications. The Synergy feature pulls information from a client's

Outlook(3), Google and Facebook accounts, including Facebook profile pictures,

into the contacts application – a compelling feature for the 85% of online

Canadians that have a Facebook account.

Palm's unique universal search allows customers to find what they need

easily – just slide open the keyboard, start typing to get instant results.

Results are pulled from the device apps, contacts and popular Internet sites

including Google, Google Maps, Wikipedia and Twitter.(4)

About Bell

Bell is Canada's largest communications company, providing consumers and

business with solutions to all their communications needs, including Bell

Mobility wireless, high-speed Bell Internet, Bell TV direct-to-home satellite

television, Bell Home phone local and long distance, and IP-broadband and

information and communications technology (ICT) services. Bell is proud to be

a Premier National Partner and the exclusive Telecommunications Partner to the

Vancouver 2010 Olympic and Paralympic Winter Games.

Bell is wholly owned by BCE Inc. (TSX, NYSE: BCE). For information on

Bell's products and services, please visit www.bell.ca. For

corporate

information on BCE, please visit www.bce.ca.

(1) Use of this device requires providing a valid email address, mobile

phone number, and related information for account setup and

activation. Data plan required. Within wireless coverage area only.

Number of applications and actual performance will vary depending on

applications used and actions performed.

(2) Within wireless coverage area only. Use of some third-party web

applications may impact performance.

(3) Within wireless coverage area only. Requires data services at

additional cost. Microsoft Direct Push Technology requires Microsoft

Exchange Server 2003 with SP2 or Exchange Server 2007. Additional

fees may apply.

(4) Searches web and user's applications, contacts, and dialing

information. Web search within wireless coverage area only, requires

data services at additional cost.

Palm, Pre, webOS and Synergy are among the trademarks or registered

trademarks owned by or licensed to Palm, Inc. 
[via Palm Blog]