Bell Helicopter air taxi shown at CES 2018 with AR sim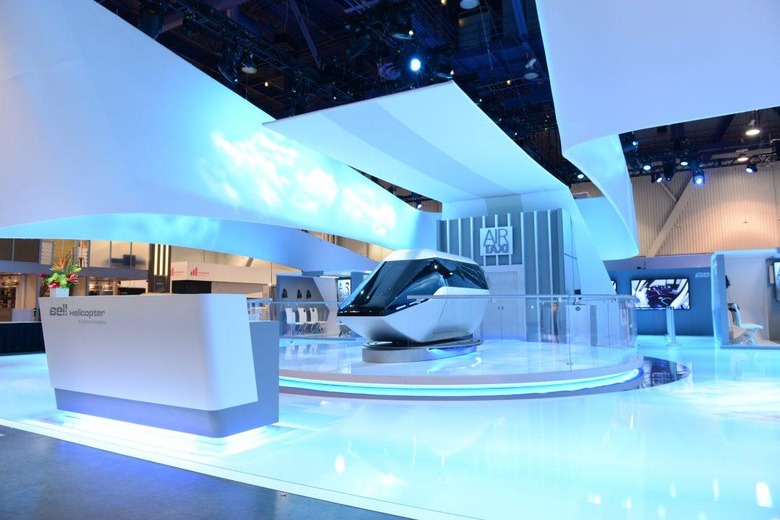 Bell Helicopter brought their new air taxi cabin design to CES 2018, bringing with it a hefty claim. They suggested that they are the first major helicopter manufacturer to exhibit at CES, ever. I genuinely hope this spurs interest in bringing other hereto unseen exhibitioners to CES 2019 – Thinksword-smiths, jet ski manufacturers, chocolatiers – everything we've never seen before!
The Bell Helicopter demonstration at CES 2018 contained an augmented reality air taxi ride. This new four-passenger cabin is for all intents and purposes the design Bell intends to use in the future – or at least the template. Once seated, users found themselves delivered to the future – in an augmented reality sort of way.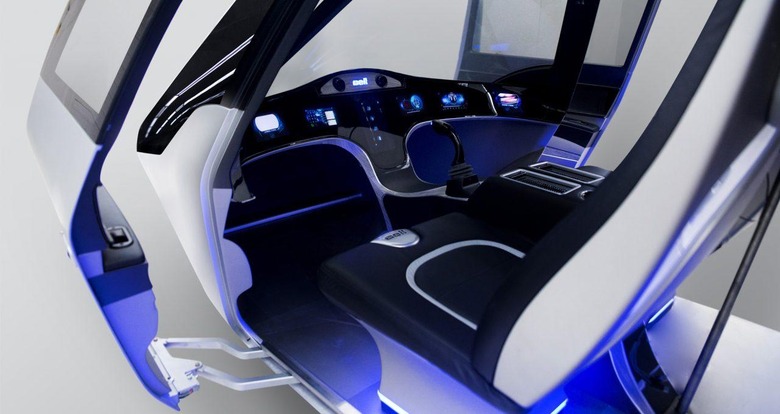 The simulator cabin shown here included a full user experience control center, too. That includes video conferencing (virtualized), document sharing, news feeds, and etcetera. This air taxi is meant to be helpful as the passenger likes, or completely shut off from the rest of the world. Imagine flying hundreds of feet off the ground in a helicopter cabin completely devoid of sound. Except for the helicopter blades chopping through the air, of course.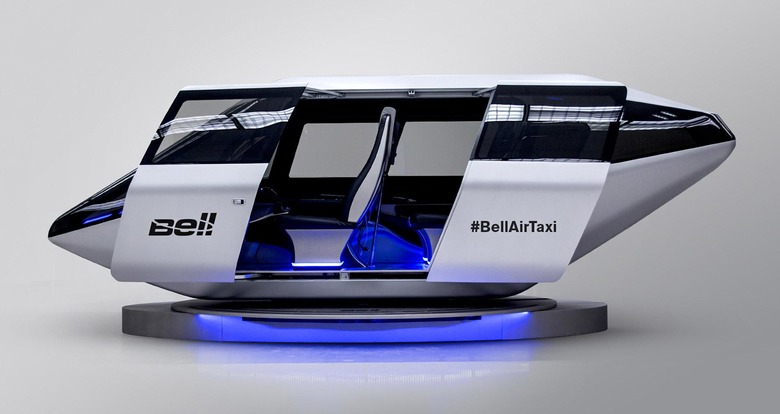 This is what the future of personal transport looks like, taxi style. That's what Bell Helicopter suggested this week. Helicopters will be around in the future, and we're going to ride in them from place to place, instead of driving on roads in the yellow taxis of yesteryear. Who knew?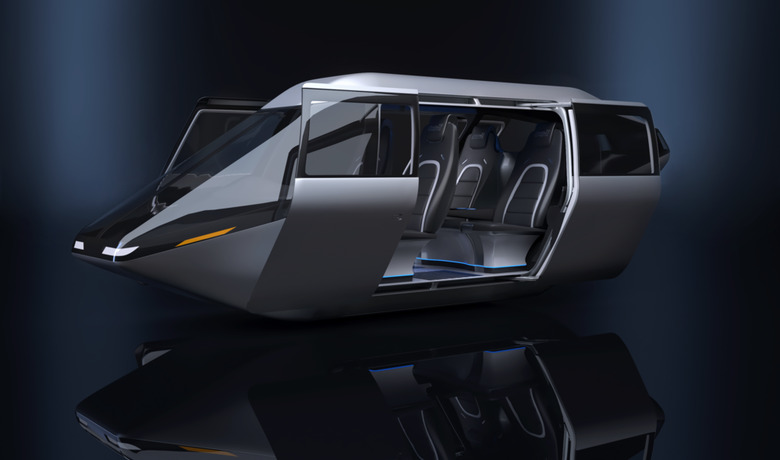 "The air taxi is not a new concept – Bell Helicopter has been moving people over urban landscapes for decades," Bell Helicopter's President and CEO Mitch Snyder. "While we are laser-focused on the passenger experience and eager to share with the public, Bell continues to develop our air taxi design to provide safe, reliable transportation services to the world."