Belkin WeMo Insight Switch arrives for power-tracking home automation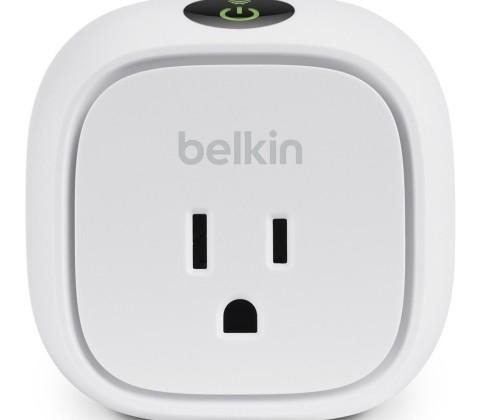 Belkin's WeMo Insight power-tracking wireless power socket has finally launched, offering internet-of-things and home automation fans a way not only to remotely control appliances, but see how much electricity they're sucking down. The switch, revealed back in September, works with Belkin's existing WeMo line-up of motion-sensors and remote plugs, with control from an iOS or Android device whether inside the home or outside it.
In terms of its core functionality, the Insight Switch works just like the regular plug socket, toggling the power supply off for whatever is plugged in at the front. However, it's also capable of tracking energy consumption, showing historical usage and how much the electricity has cost.
Belkin is positioning it as a good way to monitor how profligate your air-conditioning, heating, or dryer usage is, along with the benefit of being able to shut off devices you've inadvertently left running. That could be useful if you check the app and see your steam iron is still drawing power, suggesting it may still be turned on.
There's also the ability to set schedules for on/off times, meaning devices can be operated overnight or during other periods where the electricity supply is generally cheaper.
Although Belkin has its own WeMo apps, the system works with IFTTT (If This Then That), the online trigger service that interlinks with various other platforms and ecosystems such as Google Calendar, Gmail, and other home automation standards. It'll eventually work with the Revolv Hub we reviewed recently, too, which aims to be a central point of management for the modern smart home.
The WeMo Insight Switch is on sale now, priced at $59.99. The regular WeMo Switch is still available, priced at $49.99.