Belkin WeMo Insight Switch Lets You Monitor Power Consumption And Cost To Run Electronics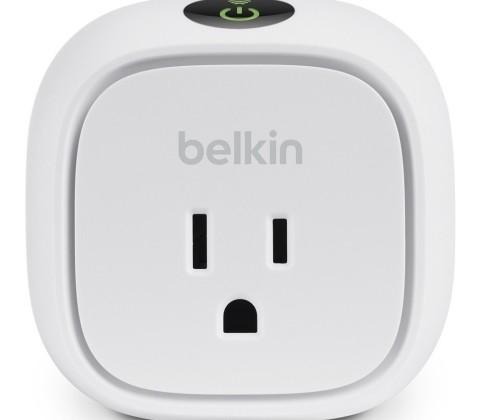 Belkin recently introduced a new product to enhance the control and monitoring of smart homes. The product is called the Belkin WeMo Insight Switch and it is designed specifically to give homeowners the ability to monitor power consumption and power costs of connected electronic devices within the home. This swhitch is designed to share information with Android or iOS devices using a app.
The Insight Switch is Wi-Fi enabled and allows any device plugged into the outlet to be set on a schedule and users can opt to get a notification when whatever the connected device is gets turned on or off. The Insight Switch plugs directly into an electrical outlet and then Wi-Fi network can be configured using the WeMo app.
A Wi-Fi network does have to be present within the home for the device to work. There are number of scheduling options including the ability to time connected devices to come on/off according to the local sunrise and sunset. Belkin design the switch to work with an online service called IFTTT allowing users to create triggers using different Internet-based services such as e-mail, weather, and social media.
The Insight Switch will be available in early November for $59.99. The device promises to work with any router, Android devices running version 4.0 or higher, and iOS version 5 or higher devices. There's no subscription or home automation hub required with this device. This goes along with the WeMo Light Switch that Belkin debuted back in July.
SOURCE: Belkin